Dubai Food Festival
TAKING YOUR VOTES NOW! The Hunt For The Greatest Karak In Dubai Is ON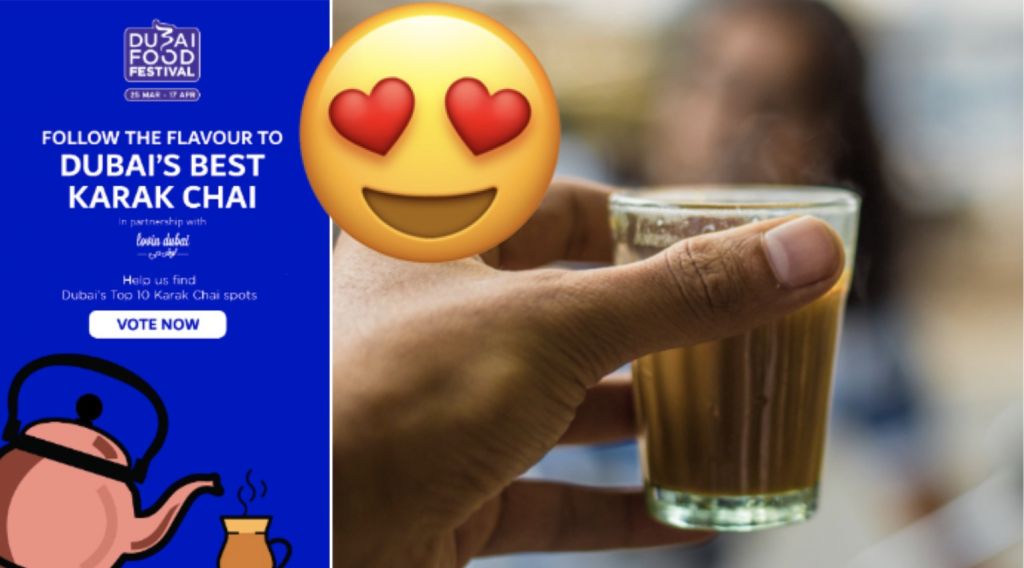 Finally, the nation's love of karak will be harnessed for a great cause!
The simple pleasure of a great cup of karak is deserving of more attention, which is why we are on a mission to seek out the spots in town serving up a great cup of karak!
Lovin asked the big Q on all of our platforms, and we gut HUNDREDS of nominations for sweet-tasting karak all over the city. The tricky part was whittling your nominations down to just 31, (FIND THEM HERE) but the hardest part? You've now got to vote for your favourite!
Our mission, as part of Dubai Food Festival 2021, is to find the very best of all.
VOTING STARTS NOW! The Hunt For The Greatest Karak In Town In ON
The Ultimate Guide To Dubai Food Festival 2021
Dubai Food Festival (DFF) is BACK! Starting today and running until April 17, this year the calendar is BRIMMING with foodie experiences for you to try and culinary adventures for you to explore.
The 24-day event features 3,500 restaurants, (we kid you not!) and it's a brilliant showcase of the incredible culinary options Dubai has to offer.
How can you join in?
This year, there's heaps going on, including Dubai Restaurant Week, the opportunity to discover hidden gems, A-MAY-ZING food experiences, foodcations, citywide attractions and more!
Read up on every single food-tastic thing you can do here