Dubai Food Festival
5 Places To Experience Traditional Emirati Luqaimat In Dubai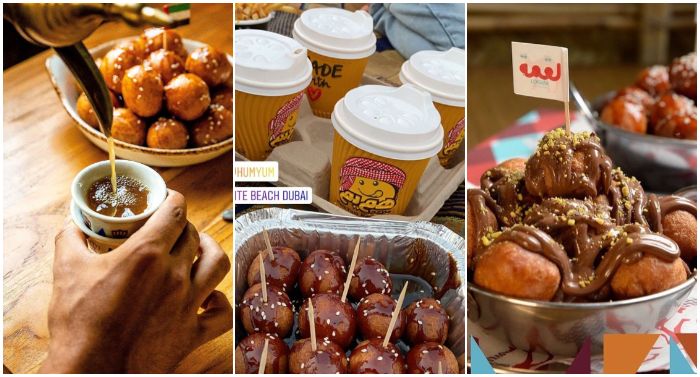 5 Places To Experience Traditional Emirati Luqaimat In Dubai
The not-so-humble Emirati dessert delicacies are the ultimate sweet treat. The delicious sweet dumplings are particularly popular during the Holy Month of Ramadan and are simply made, hot crunchy dough balls, coated in date syrup. YUMMMMM.
These famous Arabic desserts have Emirati roots, so you KNOW you're going to find the best right here in Dubai.
Here are 5 spots serving up a delish Luqaimat dish!
HOW yum do these delish balls of happiness look from Hum Yum?!
If you seek perfect luqaimat, Sikka has got youu!
Authentic Emirati resto Al Fanar Restaurant & Cafe is a go-to for those in search of traditional Luqaimat
A picturesque escape with an exquisite menu to match at Arabian Tea House
Logma serves up Luqaimat with Nutella and you can thank us later for this exceptional recco!
READ NEXT: The World's Tallest Tower Is Under Construction In Dubai Marina And It's An Architectural Masterpiece
Standing at 365 metres tall, and neighbouring the distinctive Cayan tower, the building is designed by Yahya Jan and takes the accolade of the world's tallest hotel from the Gevora Hotel which is located on Sheikh Zayed Road.
Read it here