Dubai
Throwback! Money Kicks Turns 21 Today And This Is The First Video He Ever Posted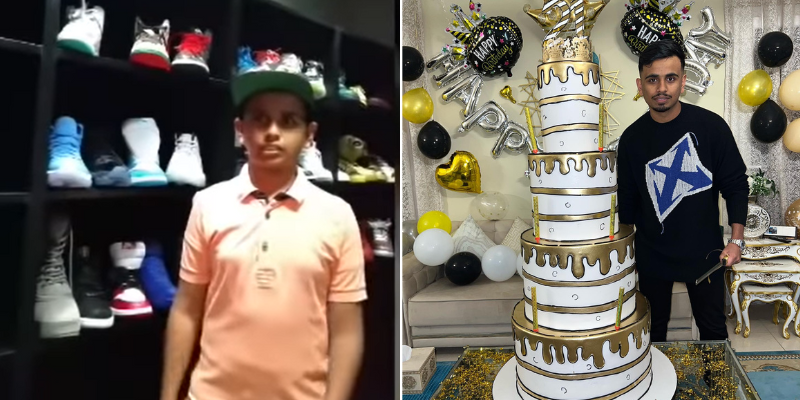 Rashed Saif Belhasa aka Money Kicks just turned the big 21 today and to celebrate his iconic social media journey… here's a look at the very first video he uploaded
In his first Youtube vlog, a wee little 13-year-old Rashed shows his followers the expansive collection of shoes he owns. From Nike Air Jordans to Adidas to Columbia – the number of shoes he owns are at least three times his age. The video is titled "Legendary Sneaker Collection!!".
Legendary, indeed.
Money Kicks takes us shelf-by-shelf through the collection of uber-expensive sport shoes, stating their names and how many times he wore them. He also talks about the difficulty of acquiring some of them.
View this post on Instagram
Cranking the content shaft way up
Over the years, his content matured and covered topics such as his business, his entry into boxing, him buying a new car, prank videos, shopping days, him checking out the "Most Expensives", celebs visiting his house, or simply him having a chit-chat with them.
It's no wonder that the 21-year-old Money Kicks has a whopping 3.84M subscribers on Youtube. Of course, his popularity traverses continents and the recent news of him getting kidnapped in the UK went viral. Some thugs tried to hold him hostage to extort some ransom off of the "rich Dubai kid". Luckily, he wasn't harmed and managed to get away. Also, his recent collab with the dance-group Quick Style absolutely thrilled Dubai peeps and his followers in general.
It's always interesting to see the beginning of anyone who is well-known and Money Kicks's first video surely does not disappoint. Have a look:
If you're working on something and are having second thoughts, remember, the journey of a thousand miles begins with a single step
Weekend Hotlist: 6 Things To Get To On This Cold Weekend!