Dubai
WATCH: Dubai Welcoming 2023 In Record-Breaking Style As Fireworks Sweep Across The City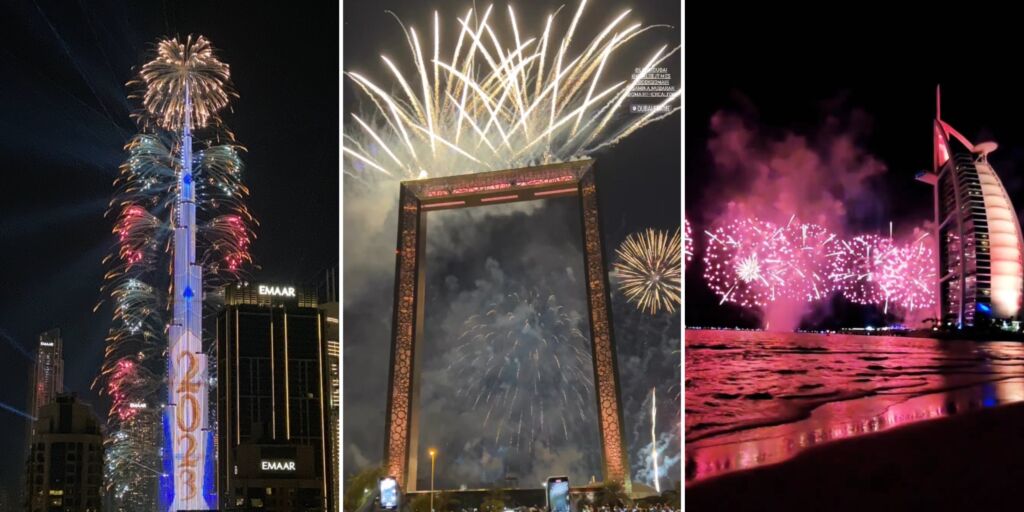 Hello 2023!
As you enter this new year, here is a quick look back at all the CRAZY fireworks that lit up Dubai last night. Still full of that new year longing? Don't worry, reading this will make you feel the lingering magic of the new year's eve celebrations.
The world's eyes were on Burj Khalifa primarily, as the world's tallest building counted down to the New Year
via IG @herminbzg
The Dubai Frame lit up in a shower of red and golden as it bedazzled the folks that eagerly awaited 2023
via IG @aishaaknowsdubai
Your fav fancy iconic Dubai landmark hotel also counted down the digits to the New Year with you
via IG @keepingupwithalif
Ain Dubaiii, at the Bluewater Island counted down to 2023 with the numbers displayed across it's cute, round face
via IG @vahidkochukadavu
The skies were painted with the bright colours of pyrotechnics at Atlantis the Palm
via IG @@mubashir_bin_salam
May this year make all your dreams come true and bring you all the happiness in the world!
Read more: Here's How Well The Dubai Executive Committee Preps For NYE Celebration