Dubai
Here's How Well The Dubai Executive Committee Preps For NYE Celebration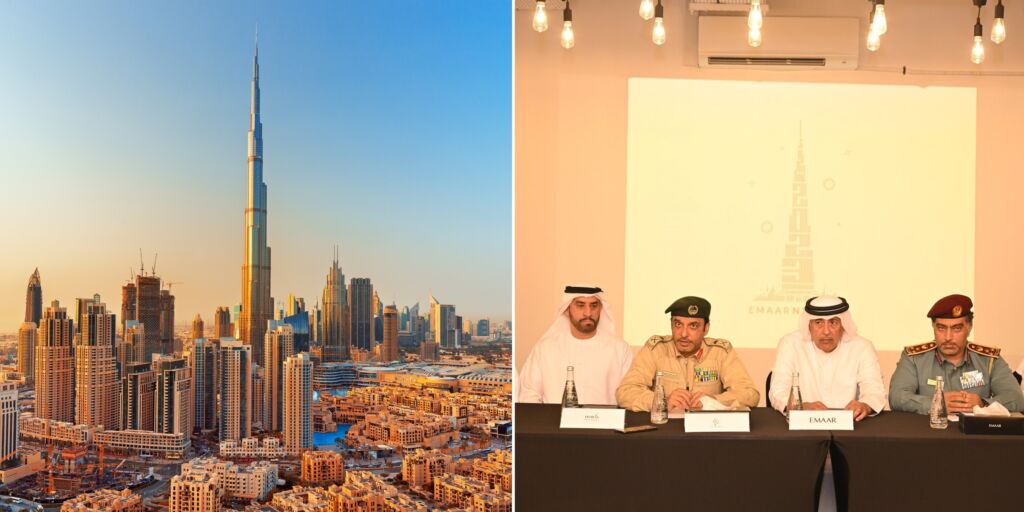 Of course, it is no big feat getting a whole city ready and prepared with the adequate safety measures implemented to host a huge event such as the welcoming the new year
But you know if someone can do it, it's got to be Dubai. The city is always going up and beyond. The Executive Committee for Securing International and Local Events in Dubai announced that it completed the final preparations for ensuring safe and secure New Year celebrations in the emirate.
The Committee is working alongside 48 entities to ensure the highest safety and security during the celebrations. A total of 10,597 personnel, 5,800 security guards, 1,420 volunteers, 3,651 patrols and vehicles, and 45 marine boats, have been deployed across the 30 locations where the fireworks will take place.
As reported by WAM, in conjunction with the Dubai Police, the Committee created a smart plan to ease traffic movement and mobility during the New Year celebrations. The Enterprise Command and Control Centre of the RTA will use around 10,000 cameras for smart surveillance of roads.
Moreover, the Commitee created three dedicated routes for the public to reach the Burj Khalifa area using Dubai Metro
To avoid overcrowding the Sheikh Mohammed bin Rashid Boulevard will be closed at 6:00 pm or once its parking area reaches full capacity. Taxi, metro, tram, bus, and monorails services have been extended to ensure smooth movement.
Plus ambulances are on-ready with 1,200 well-trained staff and deployed 287 vehicles in four sectors.
Wowowow. Hats off to Dubai!
اللواء سيف مهير المزروعي: اللجنة أنهت استعداداتها بالتنسيق مع 48 هيئة ومؤسسة معنية، ووضعت جميع إمكاناتها البشرية والفنية لتوفير الراحة وسلاسة الحركة لجميع الزوار، بقوة بشرية تبلغ 10597 عنصر و3651 من الدوريات والآليات و45 زورقا بحريا وذلك في مواقع الاحتفالات التي تشمل 30 موقعاً. pic.twitter.com/H6Us1qUYrR

— Dubai Media Office (@DXBMediaOffice) December 30, 2022
Read more: The Rulers Of Dubai And Abu Dhabi Issued Condolences To India's Prime Minister On His Mother's Death