Dubai
You Can Now Use This UAE-Based App To Donate To The Earthquake Relief Fund For Turkey And Syria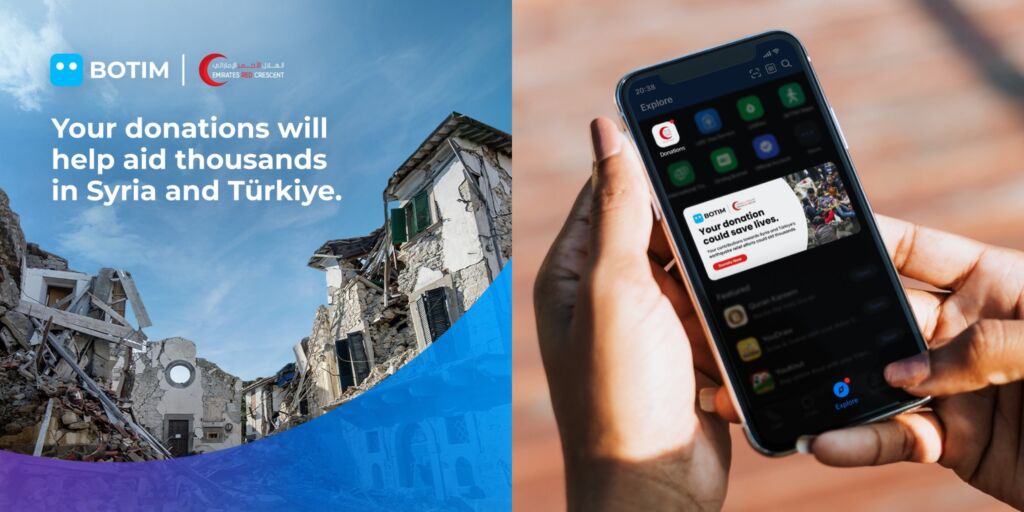 In the wake of the recent tragedy in Türkiye and Syria, BOTIM has formed a unqiue collaboration with Emirates Red Crescent to allowing a simpler method for donations to the earthquake victims
Users of the renowned VoIP app BOTIM will find a banner of the Emirates Red Crescent on their Explore page.
Clicking on this banner will allow them to be directed to the humanitarian organization's page where they can choose any donation amount to directly pay for the Emirates Red Crescent's initiatives.
Since the app has 90 million registered users worldwide, this unique collaboration will allow BOTIM to be the only UAE-based communication platform giving access to donations from the country.The death toll in both Türkiye and Syria are still rising as rescue teams are running against the clock to dig out victims from the rubble.
View this post on Instagram
As of 10 February 2023, the combined death toll has reached a staggering 22,000
The UAE-based technology development group and creator of BOTIM, Astra Tech, has launched this initiative in an effort to do its part to support the fundraising for the people of Türkiye and Syria so that adequate aid can reach the earthquake victims on time.
View this post on Instagram
Read more: Celebrate The Majestic Arabian Leopard In Saudi Arabia This Week