Emirates
The Ban Continues: Emirates Is Suspending Its Flights To India Until Further Notice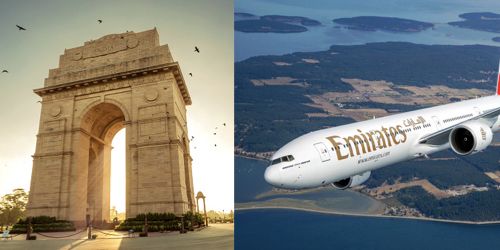 In June, there had been some speculation that flights from Nigeria, South Africa, and India to Dubai were resuming soon and clarifications had been about all confusions.
Emirates has made an additional update stating that the airline has suspended all passenger flights from India "effective until further notice".
The announcement was made on its website
Emirates added: "Passengers who have transited through India in the last 14 days will not be accepted to travel from any other point to the UAE."
UAE nationals, holders of UAE Golden Visas and members of diplomatic missions complying with the most updated COVID-19 protocols, however, are exempted and may be accepted to travel.
Earlier, Emirates had clarified that it was planning to resume service soon and was waiting for the relevant permits and protocols to be clarified by government authorities.
Hi Saleem, we're planning to resume the service soon, but we are waiting for the exact travel protocols to be published and the relevant permits form the Government authorities. Please keep an eye on our website for updated travel regulations: https://t.co/Olsg43K4eL. DM us 1/2

— Emirates Support (@EmiratesSupport) June 24, 2021
Emirates earlier suspended passenger flights from India from April 24 until June 30, following UAE's General Civil Aviation Authority and the National Emergency Crisis and Disasters Emergency Management Authority announcement to suspend all inbound flights for national and international carriers coming from India amidst a massive surge in COVID-19 cases in India.