Feature
A Dubai PT Is On The Trending UK Show 'Married At First Sight UK'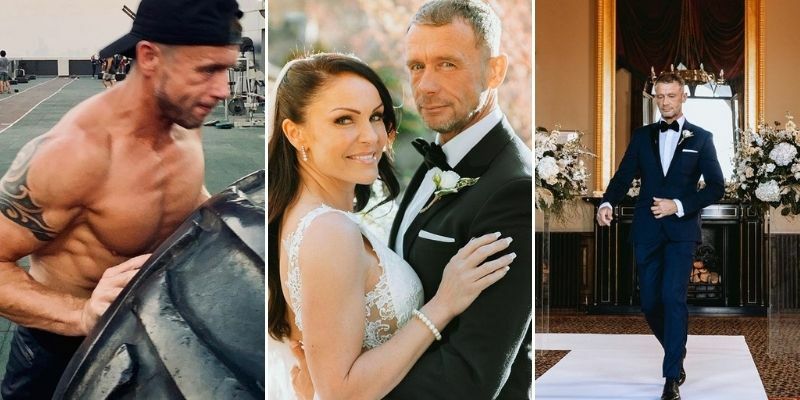 A Dubai Expat Is On The Trending UK Show 'Married At First Sight UK'
'Married at First Sight' is a reality series / social experiment that matches couples based on scientific and sociological factors.
Single people, matched by experts, marry total strangers, who they meet for the very first time on their wedding day and then they're filmed over a number of weeks, during the honeymoon and beyond, they have relationship mentorship and the relationships are put under pressure.
This UK series is explosive, it's an emotional rollercoaster, featuring mega highs and major lows, and what's keeping us glued? Franky, a Dubai PT joined to show in search of the one.
Franky, 47, a Dubai fitness coach is matched with nutritionist Marilyse Corrigan, 35 and it seems like a married match made in heaven for the fitness-loving couple
View this post on Instagram
Franky is an ex-British Commando, he left Dubai to take part in the show, and one of the first issues the couple face is the geographical distance of their homes
He's Head S&Conditioning Coach @tkmmafit. He was matched with Mum of two Marilyse and the moment they met at the altar was one for the books, the attractive couple then began a journey Franky admits has been challenging:
Behind the Scenes with this cool & classy marvellous human. Hear this – the experiment was challenging everyday as getting to know someone so intensely can take a turn in the wrong direction at any moment. So, keep watching our journey and how we negotiate all the scenarios we were thrown.
View this post on Instagram
The show is getting HEAPS of attention and Twitter is quick to judge the actions of the contestants
Megan is a wellness coach but seems to find it quite easy to rip into Bob and make him question himself…?! #MAFSUK #MarriedAtFirstSightuk pic.twitter.com/pwKIae4Doz

— Aimz (@Aimz_McG) September 9, 2021
People also shouting out their favourite couples
And here are our Favourite couple 👏🏽🙌🏽🥰 #MAFSUK #MarriedAtFirstSightuk pic.twitter.com/GOlv8TsI7c

— Amy👄 (@AmyraBeauty_16) September 14, 2021
The shadeeeeee
Men who deserve BETTER:#mafsuk pic.twitter.com/MayY9Edm4Q

— caz (@cazkthnx) September 13, 2021
*Viewers giving solid relationship advice, alone, from the couch
Read next: The iPhone 13 Is Out And Here's How Much It'll Cost UAE Peeps