Howto
HOW TO: Sponsor A Maid Or Nanny In The UAE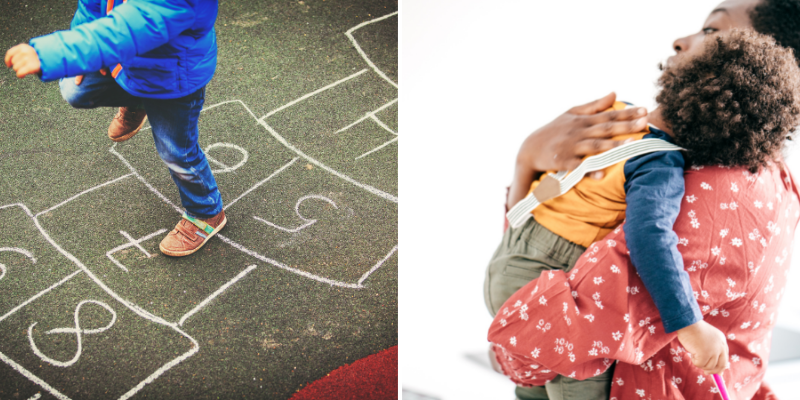 If you live in the UAE and you find yourself searching for some extra help around the house or with the kids, then here are the steps you need to know to sponsor a maid or a nanny.
If you are looking for a nanny, you can find nanny profiles on platforms like Peekaboo Nannies
But before these steps, here are important things you need to know about obtaining a visa for a maid:
The visa needs to be obtained by the male head of the family, whose salary should not be less than AED6,000 per month.
Bachelors are not eligible to sponsor a maid.
Only maids from the following countries are eligible to be sponsored: India, Sri Lanka, Philippines, Bangladesh, Indonesia, and Ethiopia.
Step 1
Your maid needs to apply for the following in the consecutive order:
Residence Visa or employment permit to enter the country
Medical fitness exam (after the maid enters the UAE)
Residence stamp on maid's passport
Emirates ID application
Issue of domestic worker card
Step 2
The following documents are required to apply for the residence visa:
For government employees: salary certificate of sponsor in Arabic
For private employees: labour contract of sponsor
Accommodation contract with at least 2 bedrooms
Typed application form from authorized typing office
Passport of sponsor
Copy of maid's passport
Minimum of three passport photos of the maid
Affidavit from embassy or consulate of non-relationship (if maid is from the same country)
Step 3
After you've obtained the above forms, proceed with the next procedures:
Get a form filled up for the employment entry permit from an authorised typist (payments may vary depending on situation)
Submit all documents (with the courier sticker for non-urgent visas) to the General Directorate of Residency and Foreigners Affairs – Dubai (GDRFA)
After receiving the employment entry permit, you will need to pay a refundable deposit of AED2,000 with the visa application
Send the original visa or visa copy to your maid abroad – if the copy was sent, then you need to deposit the original visa at a DNATA Visa Desk at the Dubai airport
Step 4
To continue applying for a residence visa for your maid, you need to do the following within 30 days of arrival of your maid into the country.
Visit an authorised typist and pay for urgent or non-urgent forms, take your maid to complete a medical fitness exam and complete her Emirates ID biometrics.
There are 14 centres for medical examinations in Dubai (see locations and contact numbers)
All new maids in the UAE will be screened for the following: HIV, pregnancy, Hepatitis B, Syphilis, TB & Leprosy – vaccinations for Hepatitis B are an additional AED50 and will be given in three doses. Once all three are complete, a yellow certificate will be given and is valid for 10 years.
Important things to note
Cost of medical fitness exam 
Normal test: AED325 (this will take five-seven working days)
48 hour service: AED420 (this will take two working days)
Urgent service: AED520 (this will take 24 hours)
Four hour VIP service: AED740 (this will take four hours)
See details of all medical fitness packages on Dubai Health Authority website.
Step 5
a. Submit visa application, medical fitness report and Emirates ID stamp to any GDRFA branch,
b. Go to residency section at the GDRFA branch and submit the following: residency visa typed application, stamped employment entry permit, maid's original passport, maid's photo, sponsor's passport copy, deposit sticker, salary certificate or labour contract.
(It is preferred to bring your maid along to save you some time)
c. You then must declare to the officer how much salary you will be paying your maid – this will be entered into the contract. The contract must be signed by sponsor and maid.
d. The officer will give you the Domestic Working Identity Card or it will be sent by courier
e. Then you need to show the residency stamp to the typist to update the application to receive the Emirates ID card
f. The deposit of AED2,000 will only be refunded once your maid permanently leaves the country.
Minimum wage as per UAE government and embassies
Indian maids – salary expectation of AED1,100 onwards
Filipino maids – salary expectation of AED1,400 onwards
Sri Lankan maids – salary expectation of AED825 onwards
Indonesian maids – salary expectation of AED800 onwards
Bangladesh maids – salary expectations of AED750 onwards
For more information please visit this link.