Best Of Dubai
6 GREAT Things To Do In Dubai This Weekend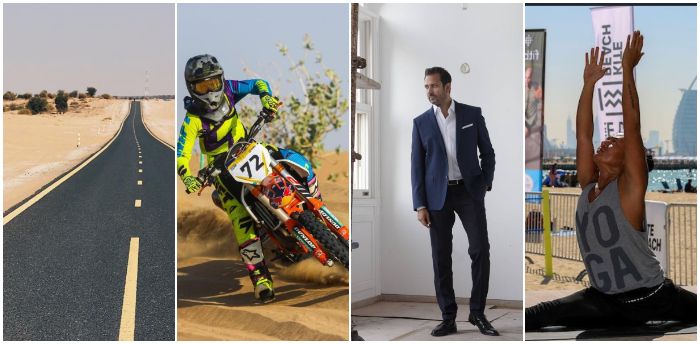 Yasssssss!
We've made it. The weekend is here, the weather is PHENOM and you've got a RIDICULOUS number of reasons to get out and enjoy it.
That's right, we are BANG in the middle of Dubai Fitness Challenge, and Dubai has put free activities on your doorstep to help you get active.
Not forgetting COVID, the same rules apply. Avoid social gatherings, wear your mask and wash your hands.
Enjoy your weekend, friends!
6. Get yourself down to Dubai Design Week stat!
It's back!
Dubai Design Week is taking place in d3 until November 14, it's happening in an open-air setting with over 150 events and activities including pop-ups, workshops, installations and a brand new marketplace, taking place this weekend, it's FREE-to-attend and perfect for a stroll!
Read more about the workshops, activities and cool installations here
Check out the free Dubai Design Week app here to register your visit (App Store / Play Store)
5. La Mer Open Water Swim
Nobody really enjoys cardio, perhaps swimming is the only exception. To motivate the competitiveness in you this weekend, head to the La Mer beachfront for their Open Water Swim. The race is set and prizes will be given to winners in every age category. The Arabian Gulf is yours to go from 200 meters to 1600 meters deep. Goggles ON!!
When: Saturday, November 14
Location: La Mer Beach
Price: AED125 – AED175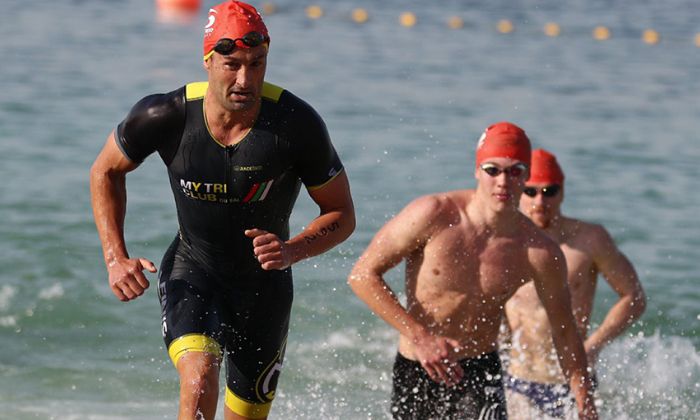 4. Cycle at Al Qudra
Picture this, zooming past the beams of street lights, wind blowing cool air across your face as your ride off into the sunset. Or sunrise if you're the early bird type. Grab a mate and strap in your bikes and head on over to Al Qudra for tranquil cycling ride. Do a 50km loop and be sure to have plenty of water on you.
3. Guy Manoukian – Dubai Opera
Guy Manoukian is a Lebanese-Armenian musician, composer, and pianist, famous for crossover melodies, he'll be in Dubai Opera this weekend for one night. Get your tickets ASAP!
When: November, 13
Location: Dubai Opera
Price: AED195
2. Join the Dubai Fitness Challenge – There's SO MUCH happening
It's never too late to check off Dubai Fitness Challenge off your to-do list for this year. The challenge is still ongoing so register and become a DFC member to unlock AMAZINGLY exclusive deals, classes and gym accesses.
Fitness Villages: It's the ultimate fitness FREE FOR ALL with a new edition: The Mai Dubai Fitness Village at Festival City Mall. This new fitness village has extraordinary activities like zip-lining and wall climbing Here's the info.
Dubai Run: The city is turning into a running track and you're invited! You choose the destination, time and pace. And here's where you register.
Dubai Ride: Along the iconic routes of the city, fellow cyclists are invited to participate in the most unique cycling event in Dubai. Join the ride.
City is a Gym: The top regional athletes and coach have got your back with this one. They've created workout programs you can follow online by watching their videos. Check them out!
Deals: My oh-my the deals are just amazing. Only if you're a DFC registered member will you be able to redeem exclusive offers all about getting you to your goal. Click here for the deets.
1. One for next week, try dirt biking with Grit Girls UAE
Attention please ladies! Now is your chance to rise and adopt a more unique activity. We're talking dirt-biking. Grit Girls UAE is a community that empowers women to uptake dirt-biking as a sport. Be part of something BIG within a community that supports inclusion and diversity. Join their online motocross info sesh on Wednesday, November 18!
Info session: @grit.girls.uae
When: Wednesday, November 18 at 6PM
Listen To The Lovin Daily: UAE COVID Updates: "The UAE Is On The Right Path"