Community
A New 50's-Themed Dubai Diner Has Made It To 'Hidden Gems' TikTok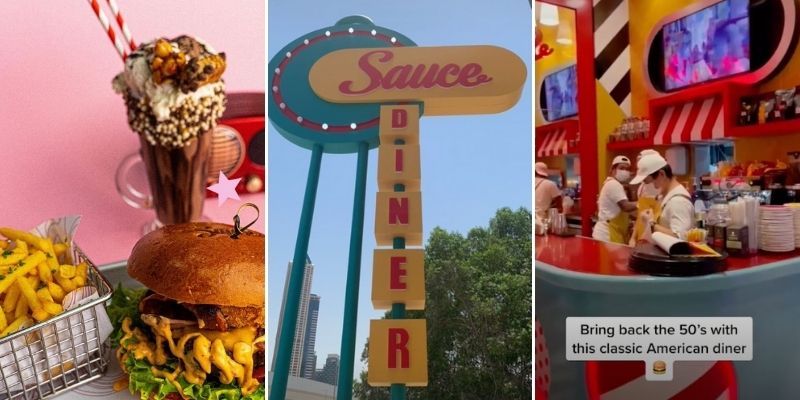 A New 50's-Themed Dubai Diner Has Made It To 'Hidden Gems' TikTok
Everybody knows TikTok has not only become the platform for plenty of LOLs but the ultimate scroll to finding all the hidden gems in the UAE, new places for food, and the most honest way to truly critique an experience. It never disappoints and this is proved once more with a viral video of a new diner in Dubai that is to die for!
If you're into the '50s aesthetic, this may be news for you.
A new restaurant in Habtoor City called Sauce Diner is turning heads on TikTok as the new, go-to spot and it is just as cute as its name entails.
Bright colours, milkshakes and an all 'round classic American diner feel – it is a HEAVEN for your Instagram snaps
All the details from the Monroe-esque era venue in Dubai is SPOT on
And those burgers look incredibly juicyyyy
The nostalgia this diner brings is next level
You can find Sauce Dubai at Al Habtoor City, open between 12pm-12am.
The Lovin Daily: The Winning Footage At The Dhow Race Reminds Many Of This Centuries-Old Tradition
READ MORE: Amir Khan And His Wife Go Property Hunting In Dubai For Their Brit Reality Show