Dubai
A Woman's Car Battery Died And It Took The Police Just 10 Minutes To Help!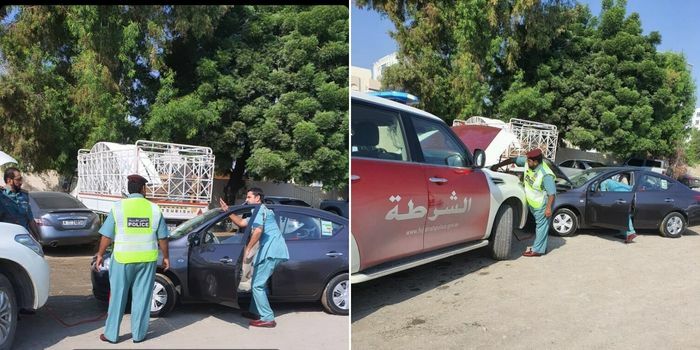 Who doesn't love a good helping hand story?!
When you're in a country like the UAE, you can expect to hear heartwarming rescue stories every other day, courtesy of the Police.
Airida Diktanaite's car battery had died while she was on her way back home this morning, and the Fujairah Police were quick to reach the spot and help her out!
And it took them all 10 minutes to kick-start the vehicle.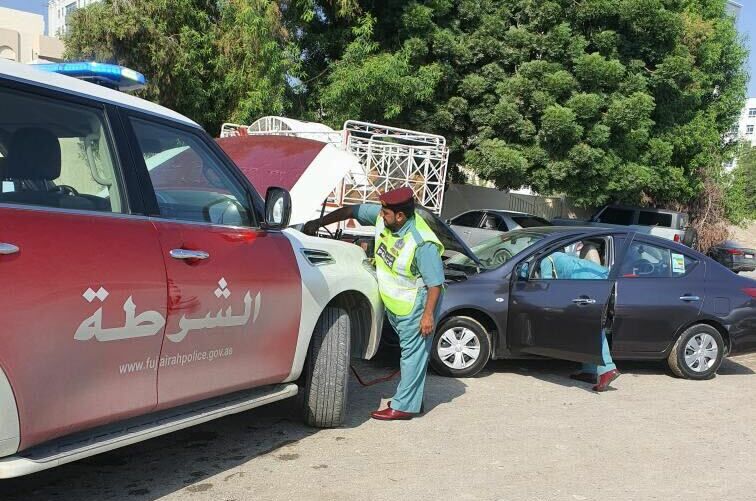 It looks like the UAE Police force have successfully created yet another fan
Airida took to her Instagram to share the story, referring to the UAE Police as her Guardian Angel.
She also complimented their sense of humour. Always count on the police to keep you calm in what could be quite a stressful situation!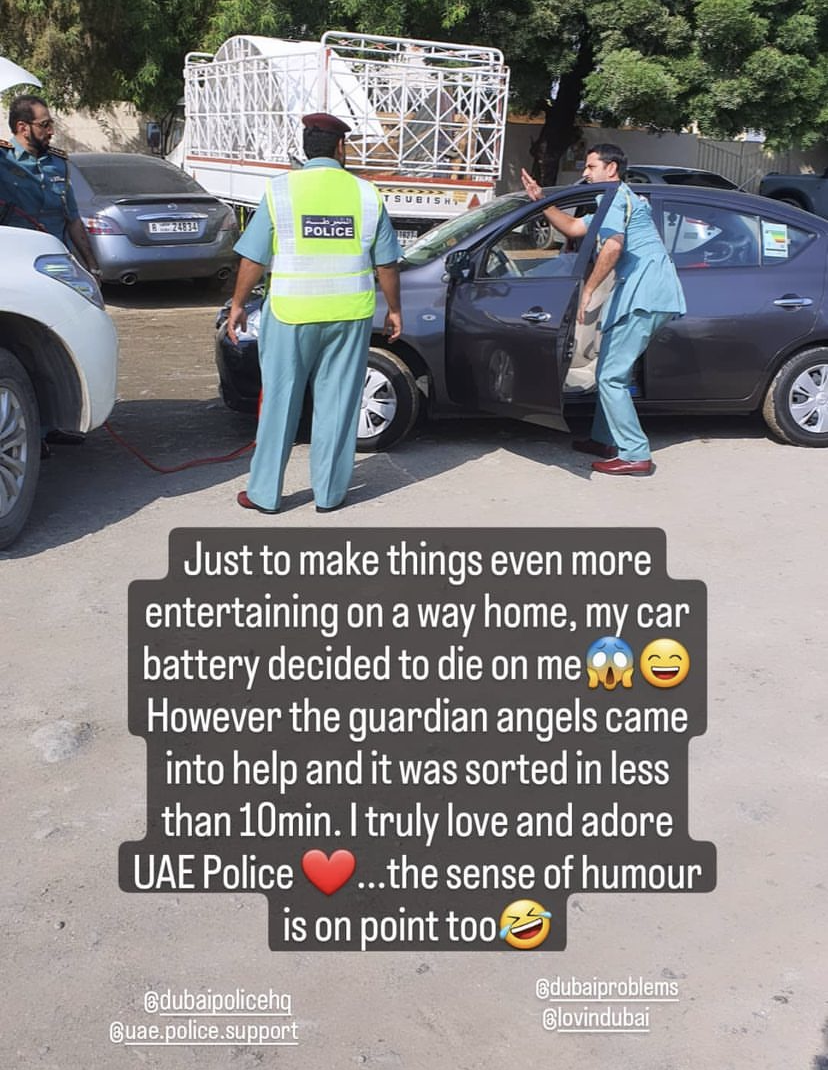 Watch Next: Dubai Police Grant The Wish Of An 8-Year-Old Irish Boy Who's Fighting Cancer