Community
All You Need To Know About The UAE Flag Day Celebrated On 3 November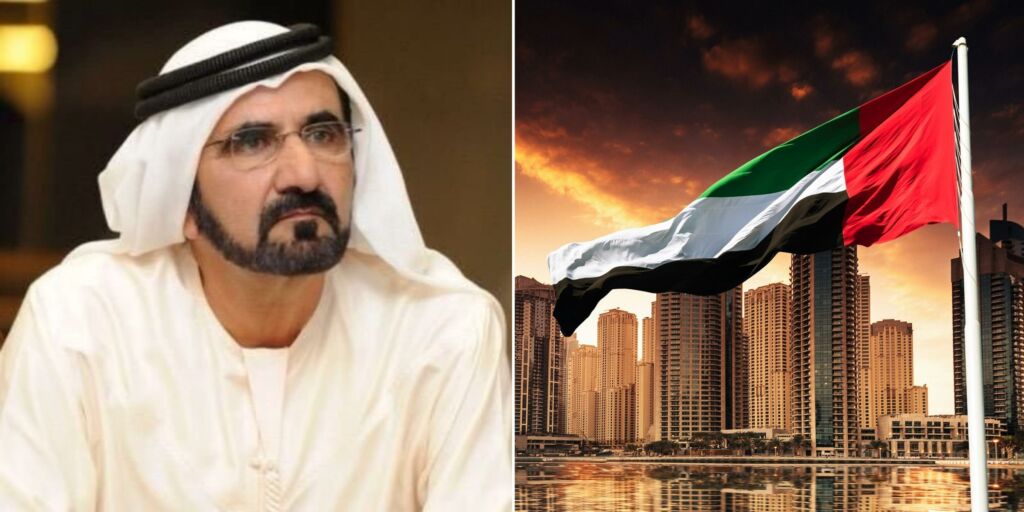 A tradition started by His Highness Sheikh Mohammed bin Rashid Al Maktoum, Flag Day was first commemorated back in 2013
It was to celebrate the 2004 accession of the now late Sheikh Khalifa bin Zayed Al Nahyan as the President of the UAE and the ruler of Abu Dhabi.
Now every year, on the anniversary of the date, flags are hoisted countrywide and the nation unitedly celebrates Flag Day.
And if you were wondering – no, it is not a public holiday. Although, it lies only a month away from the public holidays of Martyr's Day/Commemoration day on 1 December, followed by the National Day on 2 December.
٣ نوفمبر القادم تحتفل دولتنا بيوم العلم، ندعو كافة وزاراتنا ومؤسساتنا لرفعه بشكل موحد الساعة 11 صباحاً في ذلك اليوم. سيبقى علمنا مرفوعاً .. سيبقى رمز عزتنا ووحدتنا خفاقاً .. ستبقى راية عزنا ومجدنا وسيادتنا عالية في سماء الإنجاز والولاء والوفاء .. pic.twitter.com/eLmH90j5Ae

— HH Sheikh Mohammed (@HHShkMohd) October 28, 2022
His Highness Sheikh Mohammed bin Rashid Al Maktoum recently tweeted about the special day
"On November 3, our country will celebrate Flag Day. We call on all our ministries and institutions to raise it uniformly at 11 am. Our flag will remain raised.. the symbol of our pride and unity will remain without faltering.. the banner of our pride, glory and sovereignty will remain high in the sky of achievement.."
According to The National, when the Union was formed in 1971, only two flags were raised: one at Union House in Dubai and one in Abu Dhabi. Now, hundreds of flags across the UAE will be hoisted, an indelible gesture of the nation's progress flying high in the sky.
Have you ever wondered what the colours of the UAE flag stand for?
Red = Courage/Bravery
Green = Hope/Growth
White = Peace/Honesty
Black = Solidarity/Strength of Mind
3ishy Bilady!!!
Read more: PODCAST: Digital Agency Founder Reveals How He Swapped The UK For Dubai And Is Thriving