Announcements
COVID-19 Precautionary Measures Introduced In February Have Been Extended To Ramadan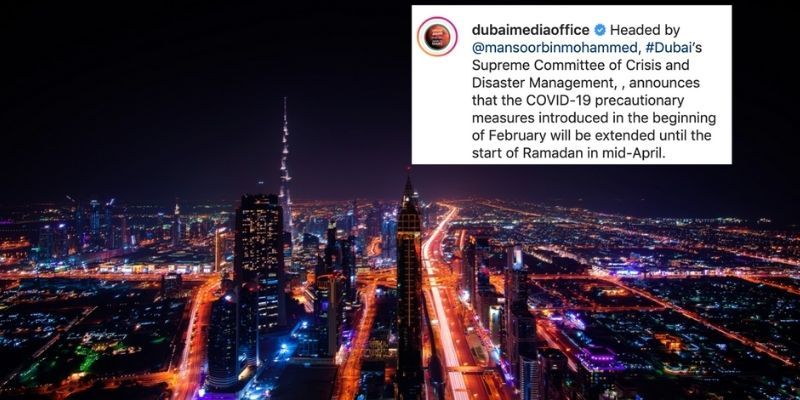 The COVID-19 precautionary measures introduced in February have been extended until Ramadan, announced by Dubai Media Office on Friday.
Headed by His Highness Sheikh Mansoor bin Mohammed bin Rashid Al Maktoum, Dubai's Supreme Committee of Crisis and Disaster Management stated that the measures that took place at the beginning of February will be extended until the start of Ramadan in mid-April.
The measures set in place will be extended until the beginning of Ramadan (mid-April)
Two more months!
What does this mean?
Well, things will pretty much remain the same as they are now until the beginning of the Holy Month of Ramadan, meaning:
The capacity of indoor-seated venues including cinemas, entertainment, and sports venues to remain at 50% capacity
Shopping malls, hotel establishments, and swimming pools, and private beaches in hotels will stay operating at 70% capacity
Restaurants and cafes will continue to close by 1 am
and last but not least, intensified monitoring efforts and inspection campaigns will take place and tough penalties will be imposed for safety protocol violations.
In February, the new measures were put in place following several violations that resulted in increasing numbers of COVID-positive cases
It was then that the authorities announced not only the measures to ensure the safety of residents.
Listen to The Lovin Daily: Safety Measures Against COVID-19 Will Be Extended Until Ramadan