Dubai
Dubai's Notable 5-Star Chef Izu Cooks It Up For Formula 1's Charles Leclerc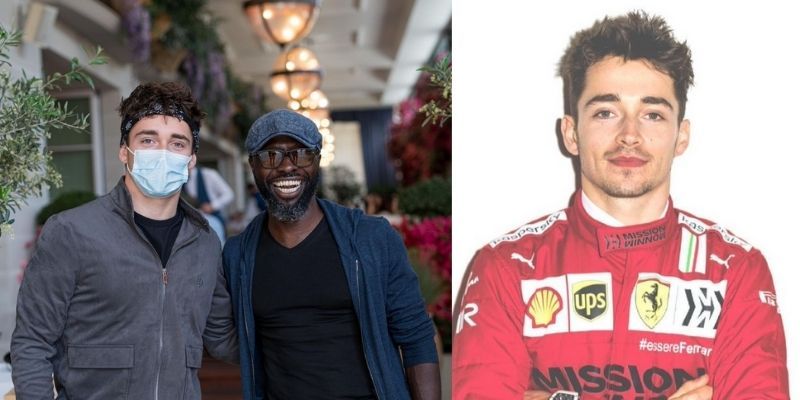 Dubai's Notable 5-Star Chef Izu Cooks It Up For Formula 1's Charles Leclerc
Chef Izu welcomed Formula One driver Charles Leclerc at GAIA Monte Carlo on Friday and even managed to snap up an amazing photo.
Yep, there are two branches of this Greek restaurant, one in Dubai and the other in Monaco, where the global chef currently is.
The chef, who was also recently granted the UAE Golden Visa, smiled wide for the camera as he posed next to the 21-year-old who had won the GP3 Series championship in 2016 and the FIA Formula 2 Championship in 2017.
Strike a pose: The 5-star chef and Formula 1 driver
Uploaded by Nigerian Chef Izu himself, he captioned the Instagram photo thanking Leclerc for his dedication to racing, following his dreams, and of course, for being able to join GAIA for what seemed like a fabulous afternoon lunch.
READ MORE:
Dubai Eases COVID-19 Restrictions Citywide – Effective Immediately
Dubai's Supreme Committee of Crisis and Disaster Management has announced revised COVID-19 precautionary measures for events and restos throughout Dubai.
All updated measures are to come into effect from today, Monday, May 17. However, wearing a face mask and observing social distancing in public will still be mandatory.
List of revised regulations include:
1. Restos being able to seat 10 persons per table
2. Coffee shops to now allow 6 per table 
3. Indoor events to allow 1,500 attendees 
4. Outdoor events to allow 2,500 attendees 
5. Entertainment venues can have increased capacity of 70% 
6. Occupancy ceiling of hotels raised to 100%
7. Attendance at wedding events at homes is capped at 30, with compliance to COVID-19 regulations
8. Restaurants are allowed to resume brunches with strict observance of updated precautionary measures outlined by authorities
The Lovin Daily: An Indian Businessman Was The Only Passenger Aboard A Flight Back To Dubai