Inspo
You Nominated These Trailblazing UAE Women To Celebrate International Women's Day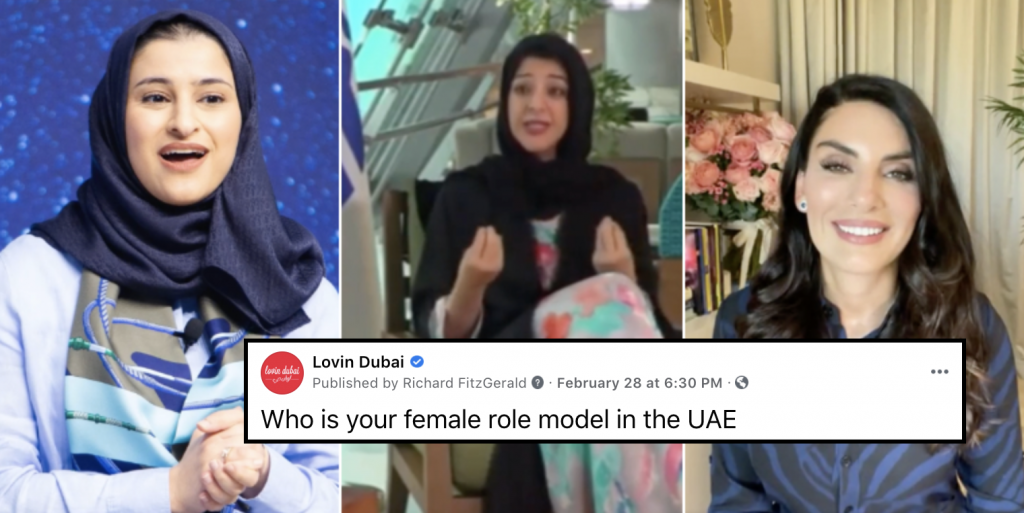 It's International Women's Day!
Today, we celebrate women, pay attention to disparities and learn to understand how we can move forward to a gender-equal world.
Who is your female role model in the UAE?
In Dubai, we have many leading ladies in our midst. Women who continue to break ground, to lead in their field and your nominations came in thick and strong. You voted for leading ladies in the public eye, you voted for the women you love and one of you even nominated the lady in KFC who gives out extra fries. A class act.
To every woman – Happy International Women's Day
Watch it here
You chose these women 'cus they were the trailblazers this year 🙌 Happy International Women's Day #lovindubai #internationalwomensday pic.twitter.com/vVxhC2L5sw

— Lovin Dubai | لوڤن دبي (@lovindubai) March 8, 2021
We read and appreciate all of your mentions, they were some truly incredible praise out there, but it was Nabeel who got the most likes on his comment
Download The Lovin Dubai app for free RIGHT HERE (App Store) (Play Store) to get the latest trending stories to your phone
READ NEXT: Ramadan To Begin In 6 Weeks Followed By 3-Day Long Eid Holidays
This 2021, the holy month of Ramadan is predicted to begin on Tuesday, April 13 or Wednesday, April 14, depending entirely on the sighting of the moon.
According to Islamic Finder's calculation, Ramadan is expected to begin on Tuesday, April 13. However, Oman's Mazen Al Mafraji, the Head of the Hijri Calendar Department at the Ministry of Awqaf and Religious Affairs, predicted that Ramadan will begin on Wednesday, April 14.
Ramadan this year will last 30 days and Muslims can expect to celebrate Eid Al Fitr on Thursday, May 13.
Thus, resulting in a 3-day long weekend to celebrate Eid Al Fitr.