Latest
Kevin Hart Bids Farewell To Being Yas Island's Chief Island Officer As His Spot Opens Up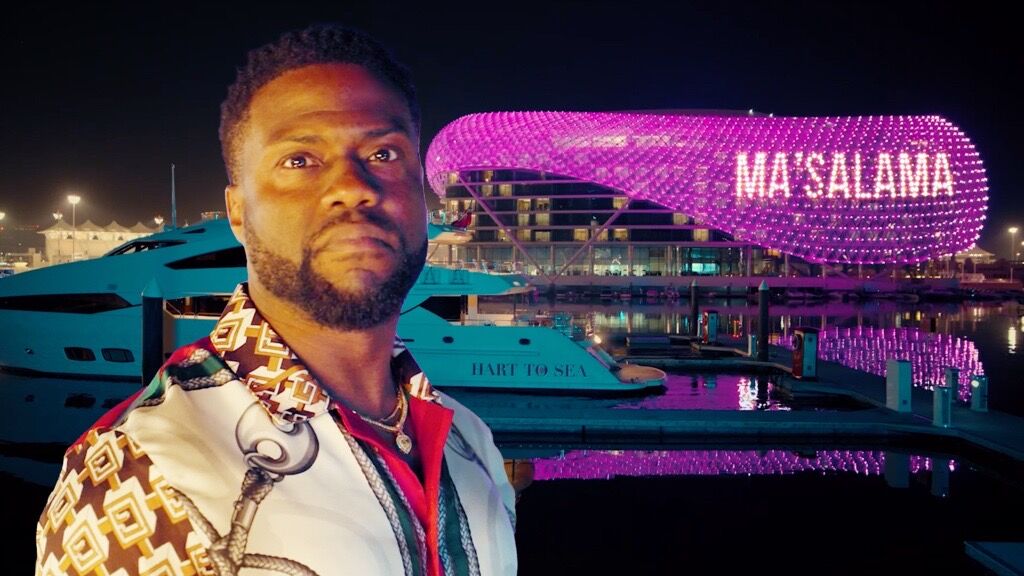 Kevin Hart has officially completed his role of Chief Island Officer for Yas Island, the dream job he held for a year.
The comedian bid farewell to the role with a heartfelt 'Ma'Salama,' as his CIO era comes to an end. However, who said farewells have to be sad? This means the role is totally up for grabs and we're honestly excited to see who it could be 👀.
Imagine being the Chief Island Officer of this leading entertainment destination
View this post on Instagram
Kevin Hart totally went out with a bang with this unique farewell
Standing on a yacht with a GORGEOUS view, Kevin Hart announced the end of his reign
View this post on Instagram
Kevin had the best time during his Yas Island CIO era!
The island's award-winning entertainment experiences all featured a little spice thanks to Kevin Hart's amazing energy. From lighting up the stage with an electric stand-up performance at Etihad Arena, to facing his fears with the world's fastest rollercoaster at Ferrari World Abu Dhabi, this superstar whole-hart-edly took entertainment to the next level.
Yas Island also gave the general public an opportunity to have the world's best job
Earlier in January, Yas Island announced the 'World's Best Job' competition which gave an opportunity to candidates from across the globe to become the next Yas Island Ambassador. This salary package of $100,000 included a gig as Yas Island Abu Dhabi's Ambassador for 2-months, and was open to everyone! Read more about this awesome opportunity here.
View this post on Instagram
Stay tuned to see what familiar face will be the next CIO at Yas Island 👀