Latest
LISTEN: Rising Popstar Sandra Sahi Gets Candid On The Bullying She Faced In Belgium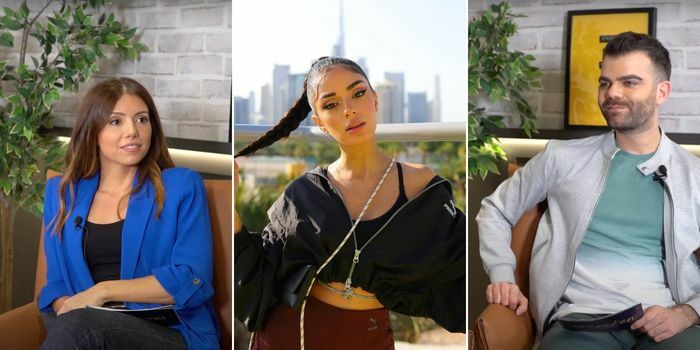 Sabine starts off the episode by talking about bullying and how much it can affect a person. Bullying is extremely common and is a tough experience, especially during school.
In this week's episode of Unspoken, hosts Fouad and Sabine sat down with Sandra Sahi, a Belgian Iraqi rising popstar.
Sandra Sahi gets candid about her experience being bullied as a young Arab in Europe
Unspoken is a Smashi show, a sister company to Lovin Dubai, Augustus Media.
Sandra always felt like an outsider and excluded for the first few years of school
Sandra has been singing since she was six. She was the only Arab in the classroom at a school in Brussels. "People were talking behind my back, they were throwing dark jokes at me that hint something; my race, my religion, where I come from," she said.
In a bouquet of all-white roses, she was the only red, making her stand out and exposed to scrutiny.
After 12 years, she moved to Dubai and that was the change she needed
Moving can be very daunting to children but it was a turning point for Sandra, a positive experience instead of being negative. Living in Belgium made her a little insecure about her thick brows and dark hair because she didn't fit in. But now, she loves her Arabic features!
Sandra has over 600K followers and Instagram and she admits cyberbullying is very much a part of her life
Her older siblings warned her that social media bullying is a norm. And although she experiences cyberbullying, it hasn't affected her like her experience at school in Belgium.
Follow Dubai Works wherever you listen to your podcasts