Latest
Real Madrid's Marcelo Chopped Some Veggies At CZN Burak Dubai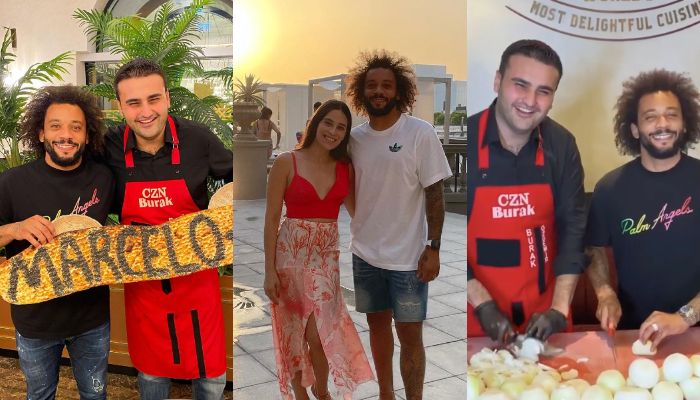 He might be known as one of the greatest left-backs of all time but in Dubai, he's chopping onions with Burak Özdemir at Downtown Dubai's CZN Burak restaurant. He might be a professional football player, so in Dubai, he gets a football shaped cake. It's Marcelo Vieira!
Burak has welcomed so many celebs and influencers with huge flat bread with their names on it, this time it's no other than Vieira!
Real Madrid's Marcelo got the warmest and yummiest welcome at CZN Burak Dubai
Marcelo Vieira and his family got the Dubai experience
So he doesn't chop onions as good as he defends but we're still starstruck! His wife Clarisse, and sons Enzo and Liam got their very own welcome flatbreads too. The fam enjoyed some fire burning dishes and fresh vine leaves. Little Liam also had a bite off a kebab that's taller than him. They ended the day with a football shaped cake for dessert.
The professional Real Madrid football star shared a photo while he was staying at Palazzo Versace Dubai with his wife. Now that's how you spend your vacay in Dubai; fantastic food and hotel living.