Latest
PODCAST: Anisha Oberoi's Own Struggles Inspired Her To Start A Platform For Sustainable Skincare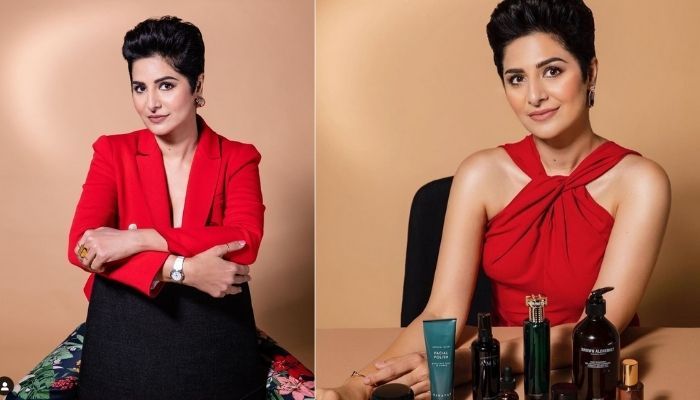 PODCAST: Anisha Oberoi's Own Struggles Is What Inspired Her To Start A Platform Dedicated To Skincare
Skincare has been all the rave since the pandemic began, with many realising the true importance of taking care of ones' skin (and actually having the time for it.)
Today, the Dubai Works business podcast is joined by Anisha Oberoi, the founder of the Middle East's conscious beauty e-commerce platform, Secret Skin.
Secret Skin is a digital platform that tackles issues and creates more representation for topics relating to sustainable beauty.
An often overlooked aspect of an individual's routine, skincare has proven its importance especially in the last year
Following her battle with breast carcinoma, Anisha took it upon herself to create Secret Skin and help others find clean, non-toxic beauty products 
Secret Skin was born after Anisha fought a year-long battle with breast carcinoma – given the toxicity of the medication to assist with her recovery, Anisha was desperate to use clean, non-toxic beauty products but struggled to find sufficient information or accessibility to such products.
Secret Skin is a platform that hosts sustainable, non-toxic beauty and wellness brands that are devoted to the 'People, Planet and Purpose'.
Today, we'll be diving deeper into the story of Secret Skin, their journey through the pandemic as part of the beauty industry, and a look into their future.
or Listen to Lovin Dubai's daily news show 'The Lovin Daily':
READ MORE: Abu Dhabi Restricts Entry: 'Green Pass' Mandatory For All Residents
Abu Dhabi Emergency, Crisis and Disasters Committee has approved usage of green pass on Alhosn app, based on the emirate's 4-pillar strategy to combat #Covid_19 focused on vaccination, active contract tracings, safe entry and adopting preventive measures.
The usage of the green pass process is exclusively for safe entry to shopping malls, supermarkets, gyms, hotels and facilities within, public parks, beaches, pools, entertainment centres, cinemas, museums, restaurants and cafes, effective Tuesday 15 June 2021, according to Abu Dhabi Media Office.
Follow Dubai Works wherever you listen to your podcasts