Community
The PS5 Is Here And People Are Selling It For AED10K On Dubizzle!
Everyone knows that the launch of the PS5 has made its way to Dubai. Gamers are as excited as ever and they should be because the new console looks all kinds of amaze.
And the craze is definitely real in the Middle East.
Because this futuristic console's launch made its way to the Burj Khalifa and how
But, amidst this excitement, there are people out there who didn't get a chance to pre-book the new PS5 for themselves and decided to buy it on Dubizzle. Except for what they found there was probably what they expected.
Sellers quoted some UNREAL prices to buyers and did not hesitate to reach limits like AED10,000 for ONE PS5
There was hardly any room for negotiations left based on most conversations.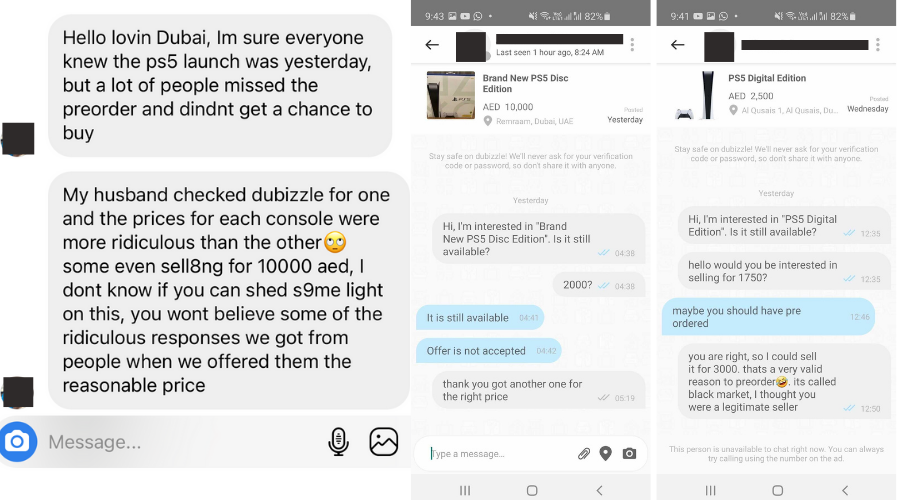 In some cases, buyers were actually given pretty straight up and forward responses making it a little difficult to take the conversation ahead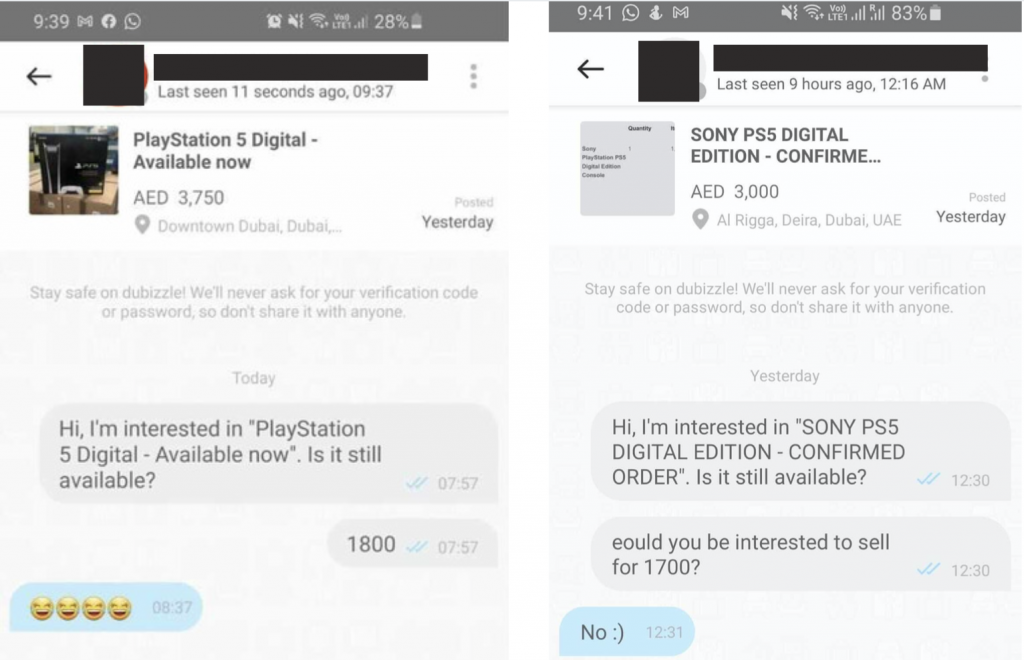 Your best bet probably would have been to pre-book the PS5
In case you haven't, may you find yourself a good deal and bring your console home sooner than ever!