Latest
The Major Charitable Events That Take Place During Ramadan In Dubai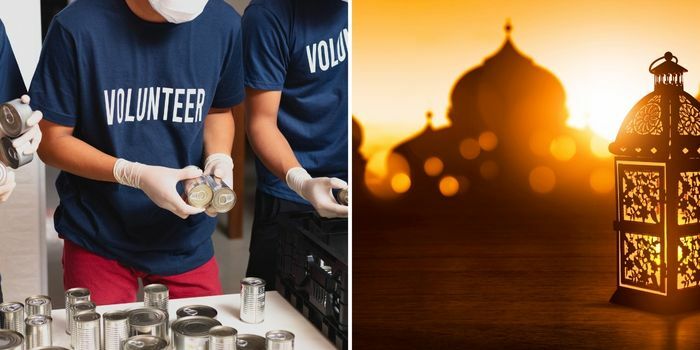 The Holy Month of Ramadan is fast approaching, the ninth month of the Islamic calendar, it's a month of fasting, prayer, reflection, and community.
It's a month when the feeling of community spirit goes from strength to strength with people giving their time and money and donating to worthy causes across the country. The UAE hosts many events to celebrate the Holy Month of Ramadan and local charities set up tents at various locations to ensure the iftar is distributed to the needy throughout the holy month.
*It's worth noting that donations should only be made through legitimate charities, and residents must have official permission to seek donations or distribute iftar to the public during Ramadan.
Charitable initiatives during the Holy Month
Red Crescent Authority (RCA) and Khalifa bin Zayed Al Nahyan Foundation set up tents in various locations in the UAE to offer free Iftar meals.
RCA provides Ramadan supplies and distributes Zakat Al Fitr and Eid clothing to deserving families in the UAE and abroad. You can contribute at various counters located at mosques, shopping malls, hospitals and other public places.
You can donate clothes and money through registered charitable organisations by depositing them in designated boxes located at various public places. During Ramadan, many organisations set up tents near co-operative supermarkets for receiving donations.
Zakat Fund increases its campaigns during Ramadan to support and assist needy families as per its approved projects. You can learn more here
Awareness of the importance of Zakat among members of the society
 Introduction of the fatwa services, calculation of Zakat, and the various Zakat payment channels provided by Zakat Fund.
*Zakat is an Islamic financial term. As one of the pillars of the faith, it requires all Muslims to donate a portion of their wealth to charity. (Muslims must meet a certain threshold before they can qualify for zakat). The amount is 2.5% or 1/40 of an individual's total savings and wealth.
Watch: The Lovin Dubai Show: Dubai Police Launch Annual Campaign to Tackle Begging During Ramadan
Get the latest Dubai news direct to your phone RN! Download The Lovin Dubai app for free RIGHT HERE (App Store) (Play Store) to get the latest trending stories to your phone.
Subscribe to our Newsletter.
Get the best of your city straight to your inbox.
Read next: Weekend Hotlist: 11 Events To Look Forward To Before Summer Kicks In