Community
Residents Show Their Appreciation For The Dubai Metro That Just Turned 12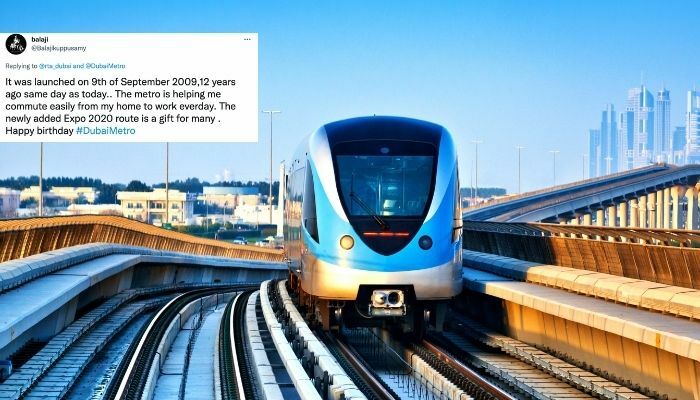 Anyone remember when constructions took over Dubai for a while as they were building the metro track? Feels like it was just yesterday. Now our beloved Dubai Metro turned 12!!
We have taxis, buses, the tram, but the metro is one of the easiest transportation services available in the city and residents surely appreciate it. It takes us to work, to the malls, to our apartment buildings even.
Dubai residents share how much the metro has benefited them
RTA set up a competition on Twitter where residents have to answer when Dubai metro was launched and win an iPhone XR. The correct answers flooded the post
Win in 2 steps 🎉#RTA is offering an iPhone XR for the lucky winner on the occasion of the 12th anniversary of #DubaiMetro 🎁
Entry rules:
1- Write your answer in the comment box 👇
2- Follow @rta_Dubai and @DubaiMetro

Good luck! pic.twitter.com/5t0ohukisa

— RTA (@rta_dubai) September 9, 2021
Some went the extra mile to say why they love the Dubai Metro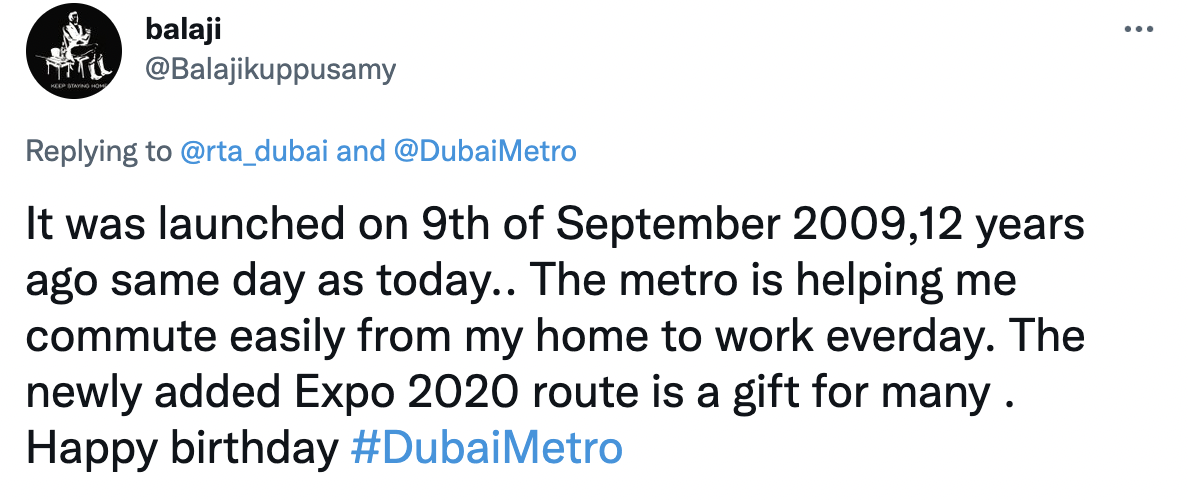 Lots have graduated to driving since it has been 12 years but those days will never be forgotten

Happy 12th anniversary to the city's most beneficial public transportation system and to hopefully many many more years!

Listen To The Lovin Dubai Show: The Lovin Dubai Show 👉Teenager Work Permit 👉The AED146 MILLION Race 👉Dubai Fitness Challenge 👉 AED14k Lost at Sea