Feature
A Dubai Tennis Coach's Proud Rodger Federer Memories Are Immortalized In This Biography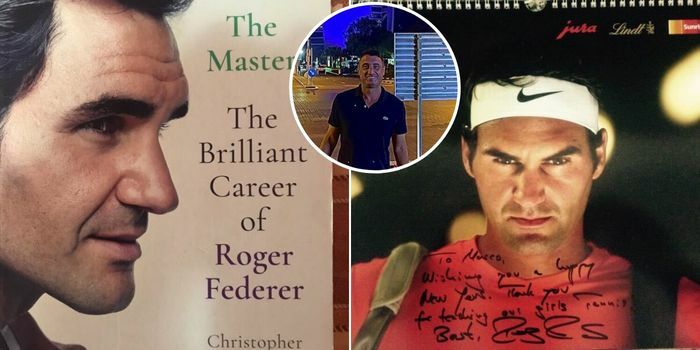 A definitive biography of Roger Federer, who trained in Dubai for over 20 years, documents his life and times here.
One chapter of The Master, The Brilliant Career of Roger Federer, is devoted to Dubai and shines a light on the tennis scene here which Federer was very much part of. He was a consistent fan favorite at Dubai Duty-Free Tennis Championships, dominating the scoreboards, and he still holds the crown for most wins, with 8 titles in total under his belt before retirement.
A Dubai coach shared his amazing memories with the tennis legend
Marko Radovanovic is a former professional tennis player, and a coach who spent many years teaching Federer's kids to play tennis in Al Qasr… and if being trusted by the GOAT to show his kids the game was not enough, the memories were immortalized in the 2021 book.
The book documents the stunning setup that greets tennis players at Al Qasr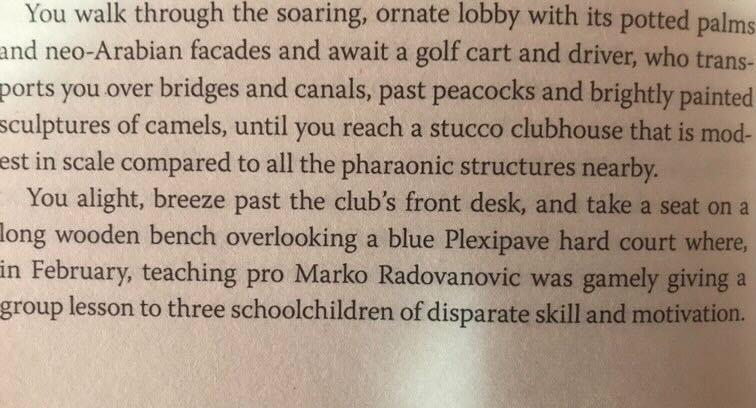 Marko's time teaching Federer's twin girls tennis is documented in the book
"We're all very proud. I have only the best memories of Roger playing there and of coaching his kids, who were very nice and cute. It was like a dream come true for any tennis coach."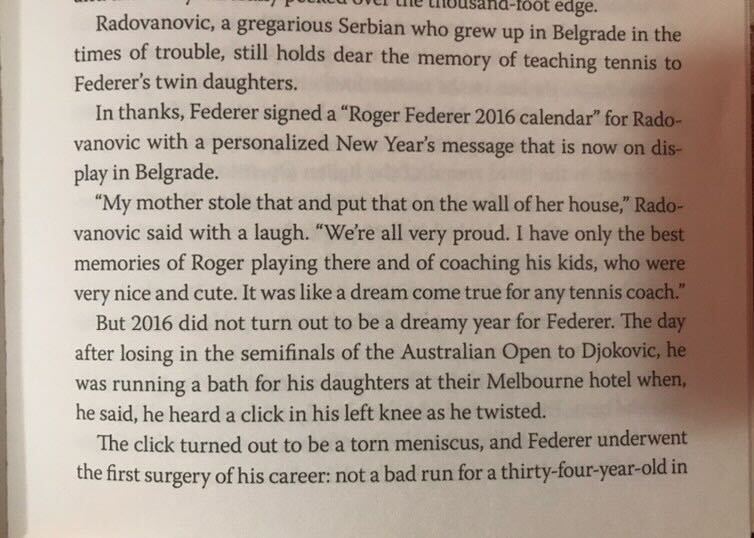 'A big part of the chapter mentions me – HOW COOL!"
Thank you Roger for all the great memories. It has been a pleasure to watch you play and be around you. Even bigger pleasure to be in your biography in Chapter 14 called Dubai. I will always cherish and remember those moments and time 
Read next: Here Are The 5 Reasons Why Everyone Is Moving To Dubai