Community
Simpler Times: Gary Kasparov Playing A Chess Tournament In Dubai In 1986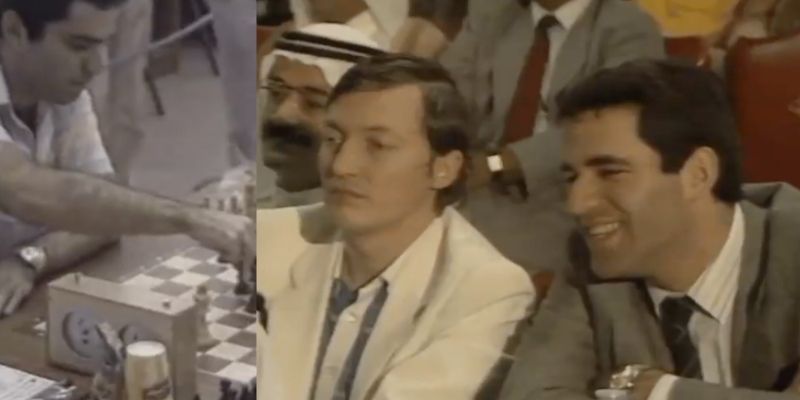 Simpler Times: Gary Kasparov Playing A Chess Tournament In Dubai In 1986
Nostalgia might hit you hard for this one, at least if you were alive during that time. If not, perhaps your parents will. Footage of one of the world's greatest chess players, Soviet-born Garry Kasparov at a chess tournament in Dubai has resurfaced and it is giving us all the Queen's Gambit feels.
Known for becoming the world chess champion in 1985, Kasparov was considered the youngest champ at 22 and the FIRST in the world to be defeated by a supercomputer in a competitive match.
Imagine that!
Gary Kasparov in the final round of the 27th Chess Olympiad that took place in Dubai on December 1, 1986
Ahh, to have seen Dubai and this chess GENIUS during that time.
Kasparov was an undisputed champ from 1985 to 1993!
The Lovin Daily: An Indian Businessman Was The Only Passenger Aboard A Flight Back To Dubai
READ MORE:
Dubai Eases COVID-19 Restrictions Citywide – Effective Immediately
Dubai's Supreme Committee of Crisis and Disaster Management has announced revised COVID-19 precautionary measures for events and restos throughout Dubai.
All updated measures are to come into effect from today, Monday, May 17. However, wearing a face mask and observing social distancing in public will still be mandatory.
List of revised regulations include:
1. Restos being able to seat 10 persons per table
2. Coffee shops to now allow 6 per table 
3. Indoor events to allow 1,500 attendees 
4. Outdoor events to allow 2,500 attendees 
5. Entertainment venues can have increased capacity of 70% 
6. Occupancy ceiling of hotels raised to 100%
7. Attendance at wedding events at homes is capped at 30, with compliance to COVID-19 regulations
8. Restaurants are allowed to resume brunches with strict observance of updated precautionary measures outlined by authorities