Latest
The Battle For The AED1.2 Billion Super Yacht Docked In Dubai Has Been Thwarted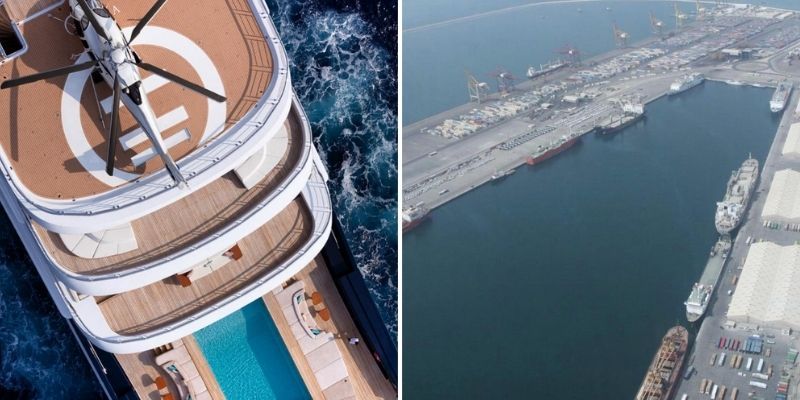 The battle for ownership of Luna, a luxury super yacht docked in Port Rashid has been thwarted once more.
The superyacht, which has been docked in Dubai for two years, was at the centre of a high-profile divorce settlement.
The former wife to a Russian oligarch, Tatiana Akhmedova has lost a challenge to seize the multi-million dirham yacht from her ex-husband Farkhad Akhmedov via a ruling from the supreme court in the Marshall Islands, according to The Times. Mr. Akhmedova will retain ownership of the superyacht which was previously owned by Russian billionaire, Roman Abramovich. Tatiana has made previous attempts to freeze Mr. Akhmedov's UAE assets, which were denied by a UAE court.
Tatiana was originally granted AED2.04 billion in the divorce by a London High Court in 2016
Mr Akhmedov, who was featured on Forbes 2016 list of billionaires in the oil and gas industry, has reportedly stymied progress by Ms Akhmedov to seize the sum. In 2018, Akhmedov was forced to sell his AED21 million helicopter, however, he clung onto 'Luna', his superyacht with reports suggesting he refused to let go of the luxury yacht because its Dubai location should be out of UK court jurisdiction.
So yes, there IS an empty super yacht sitting in Dubai RN
Read next: Boxes Of Pakistani Mangoes Fill Up An Entire Flight To Dubai
And this year around it's quite literally man-GO out and mangoes IN.
The UAE halted all inbound passenger flights from Pakistan back on May 12, 2021, indefinitely – as a means to prevent the influx of COVID-19 cases. Although the situation is extremely tense with UAE-based expats requesting return flights… this news takes the (mango-filled) cake.
While Dubai shoppers can buy the mangonificent fruit year-round, the summer months of June & July are typically considered to be the peak season for plump, juicy and rich mangoes