Latest
The Director of COVID 19: Dubai Recalls The Hardest Moments Of Filming During Lockdown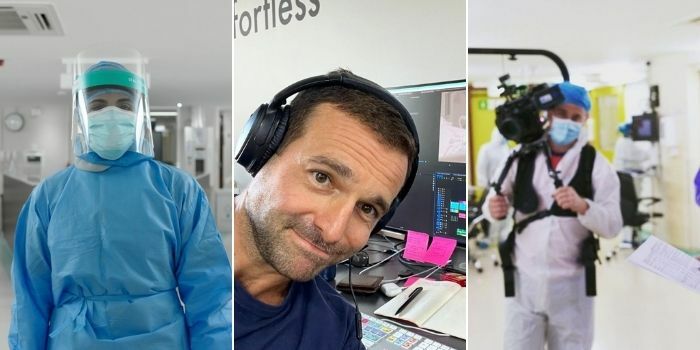 The lockdown phase of 2020 in Dubai was one of the toughest times for most residents. Nobody knew anything about the virus, what were its cures, symptoms, and side effects.
Dubai was no longer the hustling and bustling emirate it once was. Some patients, unfortunately, ended up in ICUs, as the medical field began to study the virus. The lockdown stretched from 3 days to weeks. Everyone was living in an unfortunate movie, which sparked the idea to document the events of the pandemic from the perspective of Dubai.
Discovery was brought on board to create a documentary about the pandemic which was released earlier this month
Phil Griffiths is the award-winning director behind 'COVID 19: Dubai' the documentary.
Griffiths sat down with Lovin Dubai and spoke about the tough times of filming
The documentary covered the story from various perspectives like the county leaders and how the pandemic was being handled, the medical field, businesses, and patients.
The team got the humbling opportunity to meet with patients and their families and document their struggle with Covid 19. He followed a certain case which was one of the most challenging ones at the time. Griffiths explains that the crew were allowed in the ICUs when even families weren't. They were among the first to hear the bad news about patients before the families got that chance.
Griffiths was also able to witness some of the leadership meetings where decisions about the pandemic were being made as well as scientists giving their inputs regarding the virus.
The battle with Covid 19 may not be over but the hard time has certainly passed.
View this post on Instagram