Dubai
Throwback: A Video Of BTS Members Bellydancing In Dubai Is Going Viral Again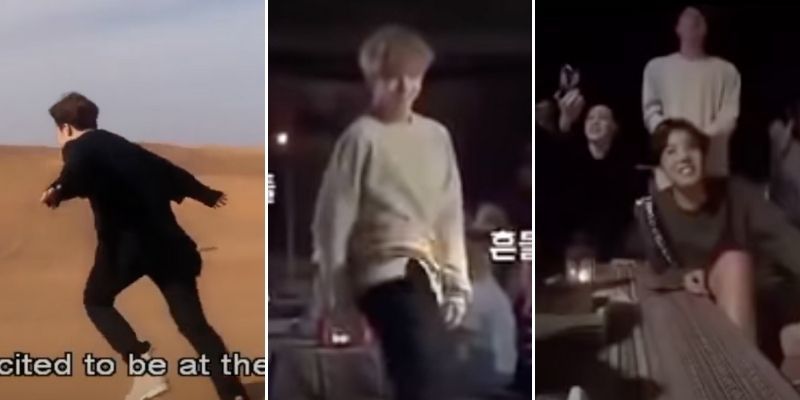 Throwback: A Video Of BTS Members Bellydancing In Dubai Is Going Viral Again
Remember when BTS visited the UAE and their fanbase went gaga? Well, it seems that now and then new footage from that trip will keep resurfacing.
After all, it has been a while since we've had the boyband come back to the UAE and all that can be done is to sit and wait patiently and indulge in a few throwback videos.
The latest throwback footage that has made its way here? A bellydancing moment from the band at a Desert Safari in Dubai, of course
View this post on Instagram
The members' RM, Jin, Suga, J-Hope, Jimin, V, and Jungkook were in Dubai for their summer package special
What's in a desert safari? 
It's usually a trip to the middle of the desert, among the dunes where you sit and have a traditional Middle Eastern meal, along with live entertainment from a belly dancer and a tanoura (skirt) dancer. 
It also really gives tourists the BEST photo-ops in the desert, along with a dune-bash by the professionals and a chance to see camels and falcons in person. In short, it's a must-do when in Dubai.
View this post on Instagram
Here's the iconic bellydancing video that's gone viral all over again
Taehyung's hips most definitely DO not lie!
READ MORE: Flights Between India-Dubai Will Remain Suspended Until July 25