Latest
UAE Travellers Are Urged To Check-In 3 Hours Early + More Flight Suspensions Announced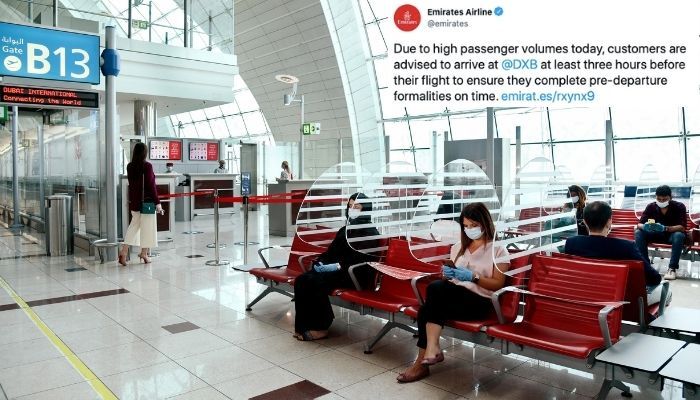 Travel season is among us folks, you know what this means! It's going to be CROWDED at UAE airports so travellers must reach early!
Yes Dubai International Airport made it super easy and convenient with E-gates and self-check in for luggage but the queues are getting longer. Dubai airport are urging travellers to arrive at the airport 3 hours prior to departure to avoid potential delays. Etihad Airways are accomodating for high number of travellers by moving some check-in counters to Terminal 1. Affected travellers will be notified via email.
Also Read: Eid Al Adha Holidays Announced For The Private Sector
UAE airports are urging travellers to be at the check-in counters 3 hours before departure due to high passenger volumes
In other news, NCEMA and Civil Aviation have announced the halt of flights from 2 Asian countries.
Travellers arriving from Indonesia and Afghanistan on national and foreign flights will be suspended from entry into the UAE. There are exceptions however to this travel suspension. UAE citizens and their first degree relatives, those on diplomatic missions, businessmen (approval necessary), Golden and Silver residency holders, and essential jobs are all exempt with conditions.
Those exempt from the travel suspension must however quarantine upon arrival for 10 days, take a PCR test upon arrival, on the 4th and on the 8th day. A PCR test must also be taken 48 hours prior to travel to the UAE.
Travellers coming from Indonesia or Afghanistan through other countries must remain in those countries for at least 14 days.
The travel suspension has come into effect today, June 11.
Listen To The Lovin Daily: Tributes Rolling In Following The Death Of Chris Eubank's Son Sebastian