Expo 2020
You Can Go To Expo 2020 For Only AED10 Tomorrow As It Celebrates 10 Million Visits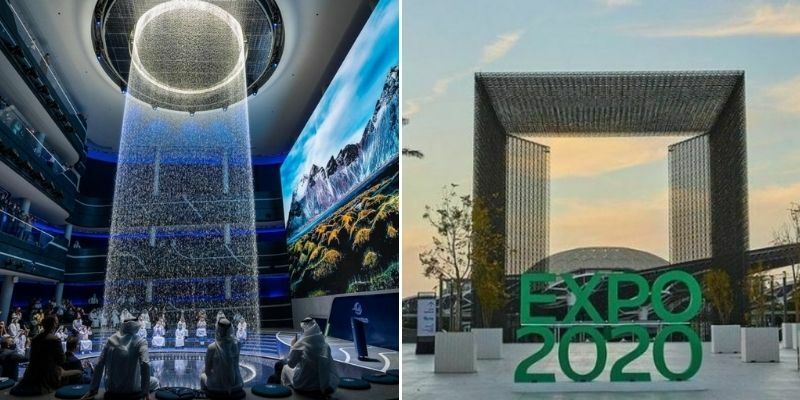 You Can Go To Expo 2020 For Only AED10 Tomorrow As It Celebrates 10 Million Visitors
In celebration of Expo 2020's 10 million visits, it is offering residents, or visitors a special AED10 day-pass ticket on Sunday, January 16.
What an incredible milestone!
EXPO 2020 has had 10 million visits since its opening
Yay! According to organisers at the Expo 2020, you can purchase the AED10 tickets online on Friday from 5pm or at the gates when you arrive on site.
Those with season passes can enter normally, no extra fees required.
Do we smell a group hangout?
Sunday's going to be a particularly entertainment-filled day with South Korea's national day celebrations (with a K-pop concert and all) and Global Goals Week
The Sunday event will include celebrations of South Korea's national day, complete with Jang-Gu drums, a Taekwondo martial arts demonstration and a K-Pop concert that will take place at the Jubilee Stage at 7:30pm. Additionally, the Global Goals Week is also running from Jan 15-22, and its objective is to help create awareness of the Sustainable Development Goals.
If you've yet to visit – this is the perfect time to do so, with the reduced ticket prices since Expo 2020 is only going to be around for 11 more weeks.
View this post on Instagram
What you need to know:
AED10 tickets can be purchased online or at the Expo 2020 gates. If you're unvaccinated, you need to present a negative PCR test (within 72 hours) or proof of vaccination.
FYI, unvaccinated visitors with a ticket can even get their free PCR tests from centers across the country.
READ MORE: Black Eyed Peas Will Perform All Their Classics At Expo 2020 This Month
"Imma Be up at the Expo, chillin and living that good life…" while catching Black Eyed Peas live and in action. 
Millennials and even some Gen-Z's who grew up listening to this pop-rap group, you're gonna love this: Black Eyed Peas will be performing at Expo 2020 Dubai this January 25. 
The trio will probably perform iconic hits like My Humps, Where Is The Love and Let's Get It Started
Maybe even some of their latest hits, who knows?
Filipino-American rapper Apl. De. Ap, Will.I.am and Taboo will perform at Al Wasl Plaza as part of the Infinite Nights series of the Expo 2020.
Read the rest here.