Coronavirus
Schools In Dubai Can Now Hold In-Person Graduation Ceremonies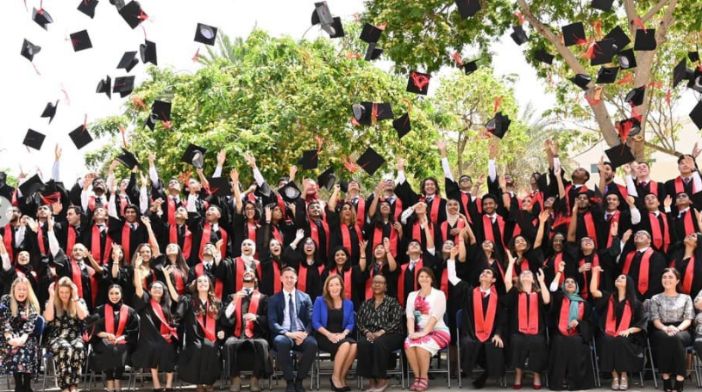 BIG NEWS FOR ALL HIGH-SCHOOLERS!
Teens dreaming of their big high-school graduation ceremony will OFFICIALLY be getting to wear their cap and gown this 2021.
The Knowledge and Human Development Authority (KHDA), has reversed its previous directive which announced that events like graduations and prom could only be held virtually.
This new development will see private school students being able to hold in-person graduation ceremonies for youngsters completing Grade 12 and Year 13.
KHDA clarified that in-person convocations "can go ahead this year, provided they keep in line with specific health & safety protocols."
Schools will have the liberty to decide whether they want to hold the event within school grounds or at an external venue.
Dubai Eases COVID-19 Restrictions Citywide – Effective Immediately
Dubai's Supreme Committee of Crisis and Disaster Management has announced revised COVID-19 precautionary measures for events and restos throughout Dubai.
All updated measures are to come into effect from today, Monday, May 17. However, wearing a face mask and observing social distancing in public will still be mandatory.
List of revised regulations include:
1. Restos being able to seat 10 persons per table
2. Coffee shops to now allow 6 per table 
3. Indoor events to allow 1,500 attendees 
4. Outdoor events to allow 2,500 attendees 
5. Entertainment venues can have increased capacity of 70% 
6. Occupancy ceiling of hotels raised to 100%
7. Attendance at wedding events at homes is capped at 30, with compliance to COVID-19 regulations
8. Restaurants are allowed to resume brunches with strict observance of updated precautionary measures outlined by authorities
Listen To The Lovin Daily: Vaccine Visa Exclusive / COVID Updates / Crypto Kings In Dubai / Marcus Smith On Ultra-Running