Latest
Millionaires Celebrate Their AED3.6 Million Deal By Taking A Dip With Laptops In Hand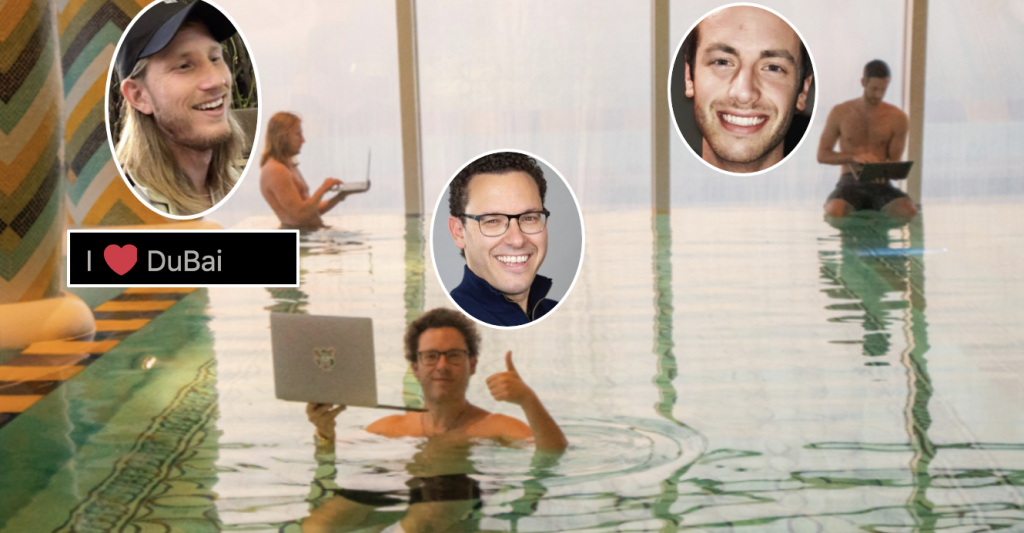 Millionaires Celebrate Their AED3.6 Million Deal By Taking A Dip With Laptops In Hand  
Money never sleeps and nor do the rich folk… especially when MILLIONS of dollars are on the line.
And who knows this better than Timothy Sykes, a penny stock trader and his two protégés (Kyle Williams and Mike Huddie) who have just joined the millionaire club.
Breaking the news with laptops in hand while dunked in Burj Al Arab's Infinity Pool… Sykes revealed how his students reeled in the big AED3.6+ ($1 million) trading profit milestone in STYLE.
These chaps have
clearly

mastered the art of 'work hard play hard' lool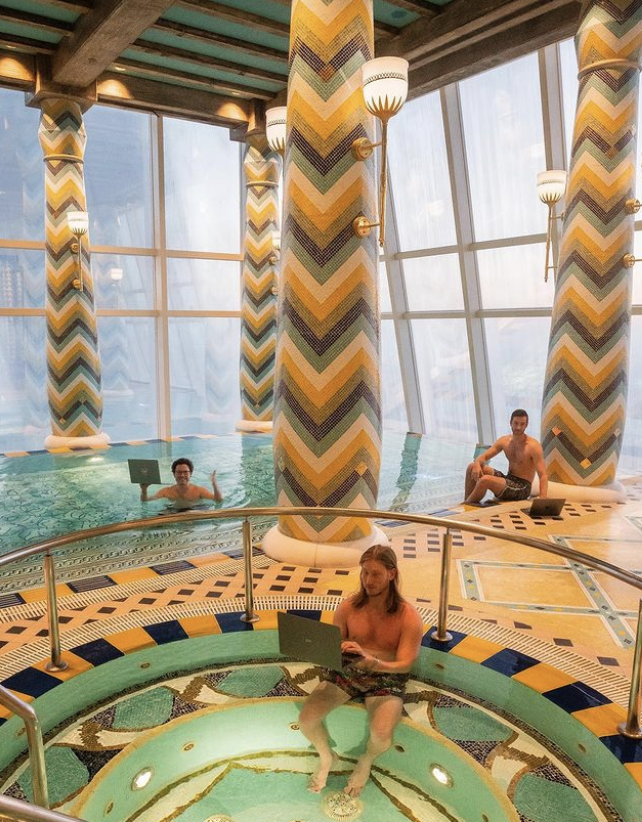 "Because of how limited travel has been the last few months, we have a lot of catching up to do celebration-wise as Kyle is now over $1.7 million in trading profits while Mike aka Huddie just passed $1.3 million"
Timothy Sykes wrote the above in an Instagram caption, adding that:
In an industry where 90%+ of traders lose and nearly everyone who "teaches" is full of s***, it's good to be real and celebrate my most dedicated students who have put in the time and effort studying nonstop and are now reaping the rewards over time.
Apart from his trading tips, the millionaire penny stock trader and entrepreneur dropped some major insights on how to ACE it as a mentor… bosses everywhere… take notes!
View this post on Instagram
The boys are currently here celebrating in Dubai as millionaires usually do… private jet flights, Burj Al Arab staycays, catching sunsets from an indoor Infinity pool… just everyday millionaire stuff
(Need to get myself into this trading business ASAP)
I ❤️ DuBai https://t.co/15rPHoO9ir

— H𝙪𝙙𝙙𝙞𝙚 (@MikeHuddie) April 8, 2021
That could be you… but the Netflix and chill life has you hooked on too hard!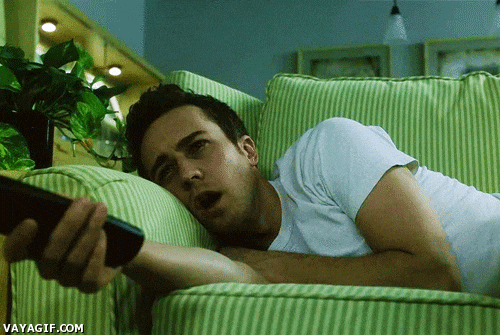 Listen To The Lovin Daily: Fog warnings / Mandatory PCR For Teachers / Etihad Flights / Foodie Deals / Movie Guy Chai In Studio!
— Lovin Dubai | لوڤن دبي (@lovindubai) April 8, 2021
ALSO READ: TAKING YOUR VOTES NOW! The Hunt For The Greatest Karak In Dubai Is ON