Announcements
The Ultimate Guide On Fireworks & Offers Around Dubai This National Day Weekend
This four-day weekend comes as a much-needed break for EVERY. SINGLE. UAE. RESIDENT.
Take this mini break from work and school to unwind, bond with your loved ones and really YOLO up life as much as you can.
Catch some free firework displays, round up the cousins for a staycay, book in a brunch, go to FIFA World Cup fan zones or concerts… Dubai is your oyster, and here is the ULTIMATE guide to what you could get up to this National Day break.
Yallaaahh! Celebrate Dubai in the best way possible this 2022!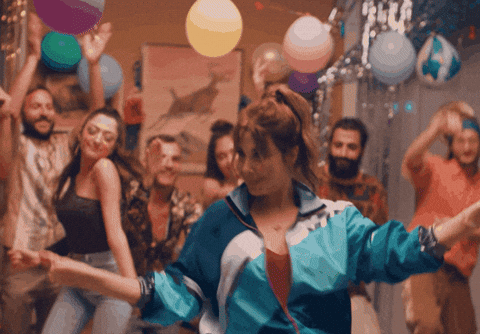 16. Catch fireworks displays at these 7 venues:
1. Al Seef: Friday, Dec 2
2. Bluewaters: Friday, Dec 2 – Dec 3, 8pm
3. Dubai Festival City Mall: Friday, Dec 2, 9pm
4. Global Village: (AED18 admission)
5. The Beach: Friday, Dec 2
6. The Pointe: Friday, Dec 2, 9pm
7. The Walk, JBR: Friday, Dec 2 – Saturday, Dec 3
View this post on Instagram
15. Celebrate
National

 

Day

on the Earth Terraces at Jumeirah Golf Estates with a range of exciting activities for the whole family

Get in the spirit of the nation with traditional Emirati craft and live cooking stations, a spectacular Yowlah dance performance, camel rides and much more.

The festivities will start at 11.30am on Friday, December 2, at the Jumeirah Golf Estates' Earth Terrace.

Entry is free for all.

For further information, please call +971 4 586 7777.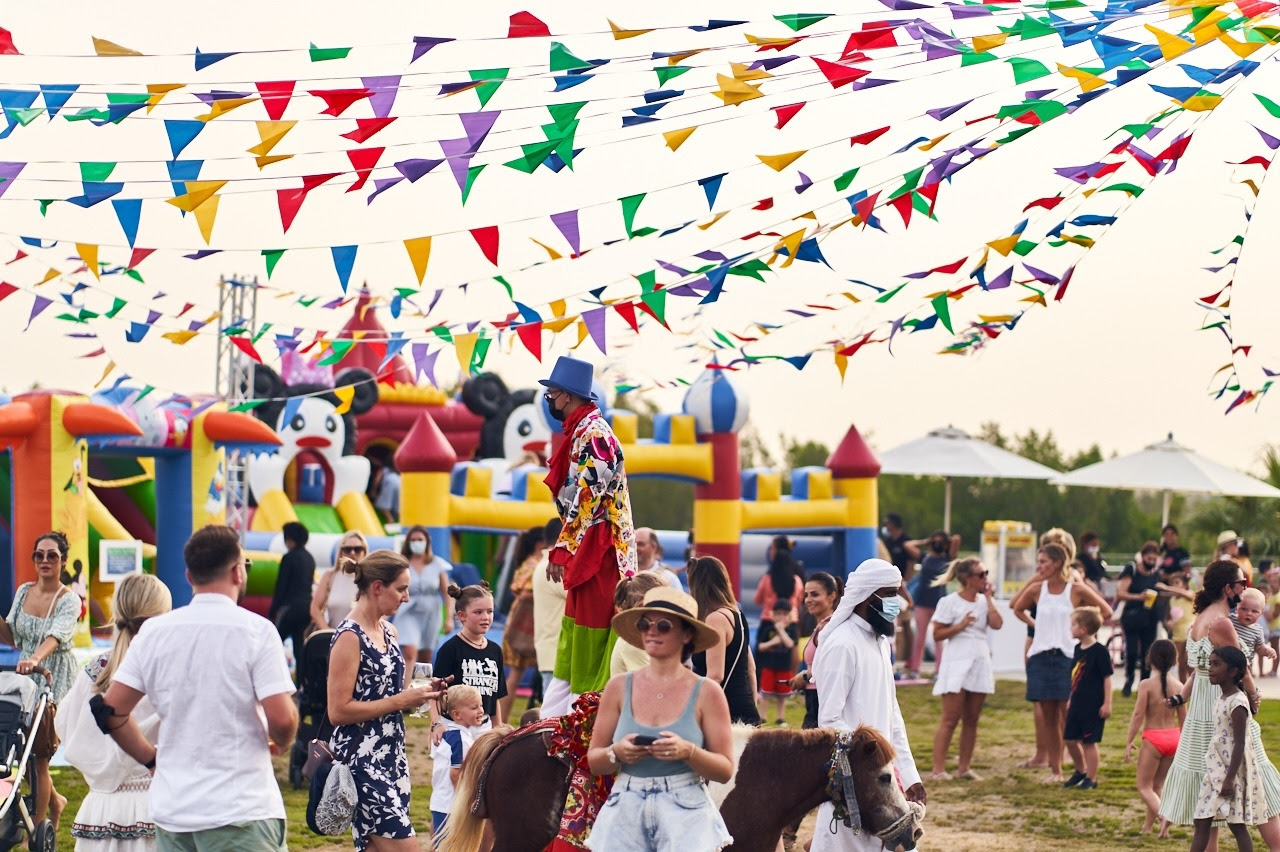 14. Brunch & Stay at DoubleTree by Hilton Resort & Spa Marjan Island with a special Brunch and Stay package
Enjoy an indulgent stay at DoubleTree by Hilton Resort & Spa Marjan Island with a special Brunch and Stay package for AED 1121 starting with the legendary Islander's brunch from 1pm to 4pm on Saturday at the Vespa & Brasserie Terrace and a complimentary breakfast the following morning and late checkout at 5pm.
For more deets and reservations, please call +97172030000.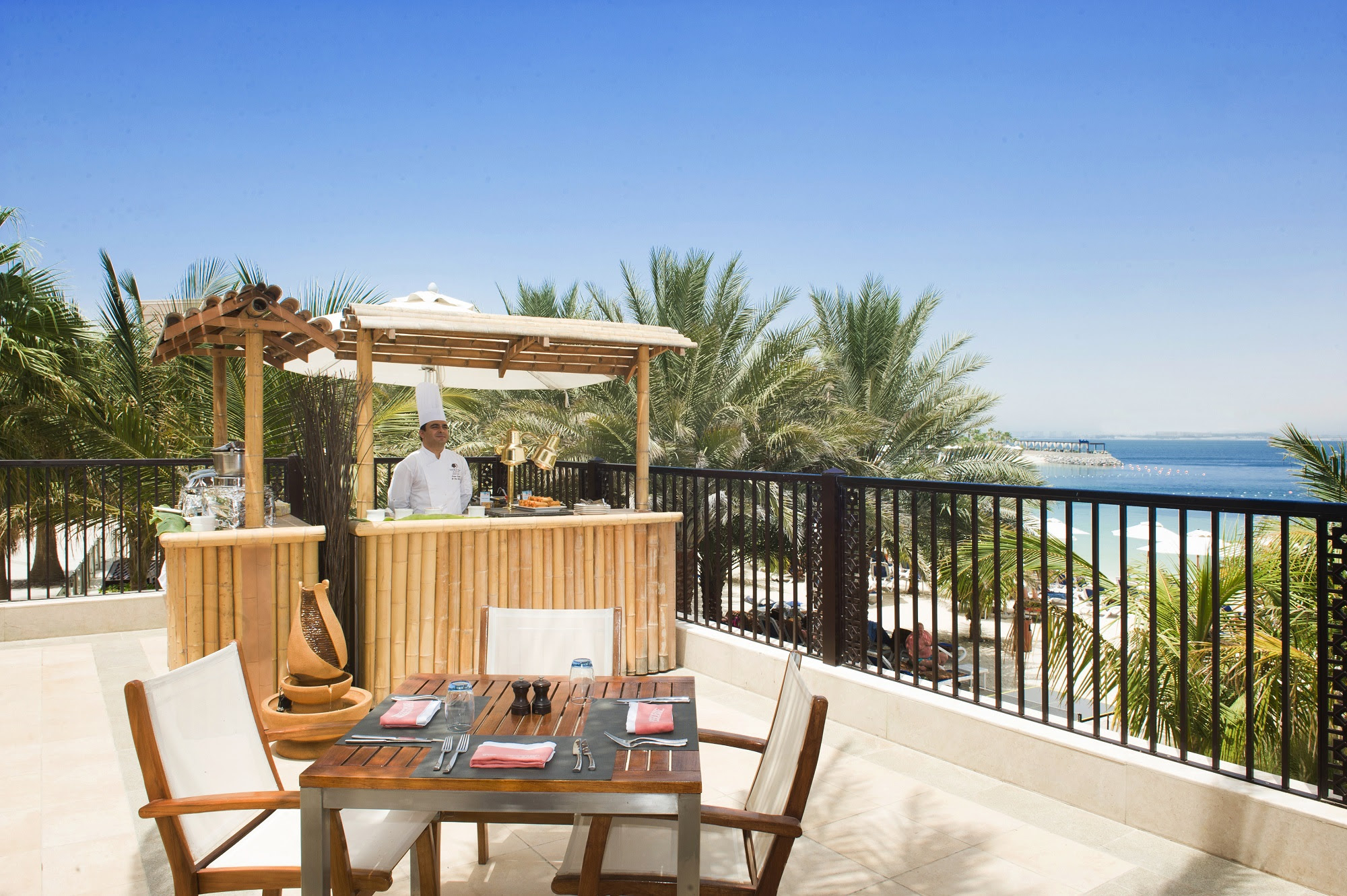 13. The Indian Indie Pop King-Lucky Ali To Perform Live in Dubai on 3rd December at Agenda Media City
Get set ready to witness Indian Indie-Pop King, Lucky Ali perform live on December 3rd at Agenda Dubai Media City.
The Indian King of Indie Pop will make you move your feet and flair your arms up in the air with his heart-touching Indie and Bollywood songs. Fans will agree – that there's nothing that beats a LIVE concert, and with Lucky Ali serenading you, it's even better! Get your loved ones along and relish the Lucky Ali experience.
Tickets for the Lucky Ali Live Grand Winter Music Fest show are now available at Platinumlist Dubai.
Prices start at AED 69. Gates Open at 8 pm.
Where? Agenda Dubai Media City
12. Get boujee and yacht-ing this National Day weekend
The sea breeze calls!
UAE Residents can enjoy 2 Complimentary Dubai Luxury Yacht Tour Tickets for every yacht booked PLUS a 1-hour FREE charter on a minimum of 3 hours of yacht rental with Skywalker Yachts.
The offer is valid from December 1 – 30, 2022.
For bookings call +971 4 548 3302 or visit skywalker.ae.
View this post on Instagram
11. If you're passing by
Dubai International's (DXB) Terminal 3

celebrate the UAE's 51st National Day with the airport community in traditional Emirati style

Enjoy a series of activities, games and interactive exhibits designed to showcase and celebrate the UAE's rich history and culture – embracing the core values of the nation, while inspiring the airport community to look forward to the tremendous potential and bright future of the aviation sector of the country.

Activities include: 
A falconry show

Booths featuring traditional perfumery oil making and other local crafts

Games

Complimentary treats with Emirati-infused cuisine

Live music
The Dubai Police band also presented an impressive performance to mark the occasion.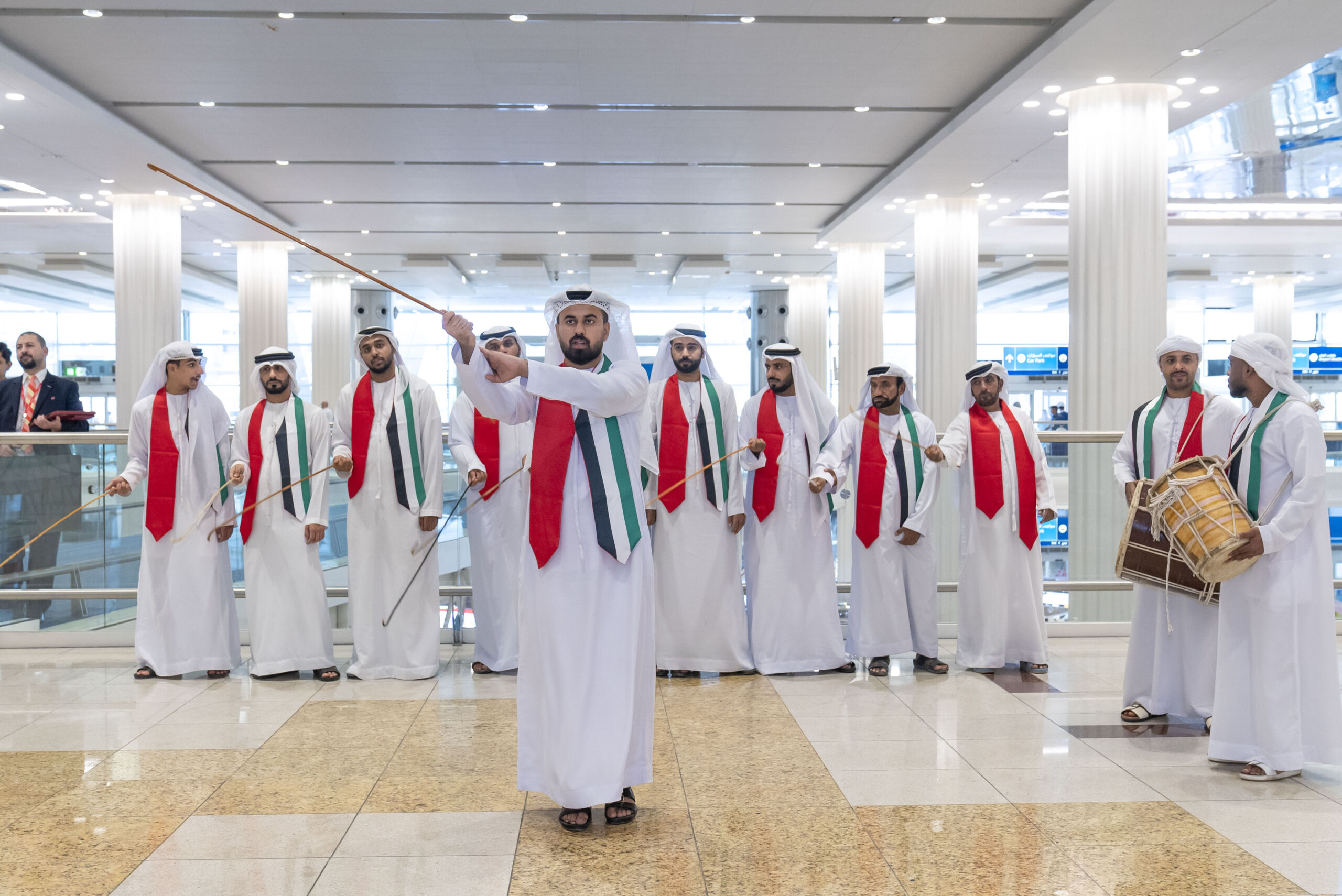 10. Get 20% off your Microblading sesh this National Day long weekend!
PhiAcademy Microblading Dubai have you and your brows literally "covered" with their 20% off offer.
Leave it to the brow master Jelena Virovac to spruce you up for the festive season. Aesthetic brows, here you come.
More deets here. 
Check out their 'gram here.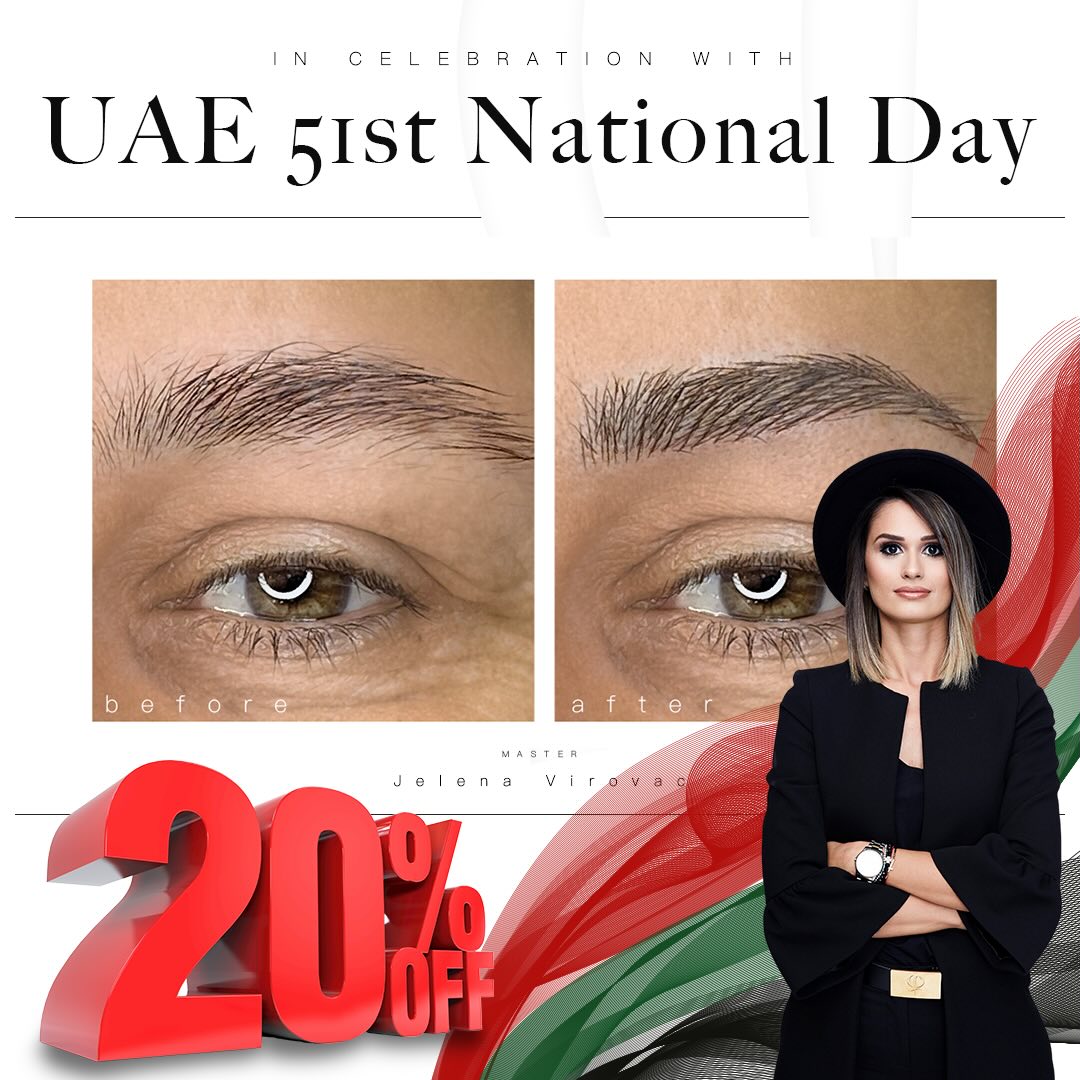 9. Catch National Day Fireworks from A Cappella The Pointe and  Enjoy

FIFA World Cup Deals

Looking to catch the beautiful fireworks on The Pointe, Palm Jumeirah and watch FIFA World Cup Matches, head to the Tapa Style Bar & Kitchen, A Cappella, where you can have uninterrupted views of the fireworks and enjoy the world cup matches on a giant projector screen.

Bar & Kitchen, A Cappella offers a small yet well-rounded taste of different countries on your plate. The chefs and the mixologists work hand-in-hand in the same space to create refined dishes and drinks tailored to your preference and taste, giving you the ultimate Live Bar & Kitchen experience.
View this post on Instagram
8. Kick off the National Day in style! Irish rock band Coronas will perform on the du Ultimate Fanzone by McGettigan's stage at Dubai Media City Amphitheatre on Wednesday Nov 30
The Coronas, a much-loved Irish rock band originating in Dublin, have made a massive name for themselves on the global circuit. Their "Time Stopped World Tour" has taken them to every corner of the globe including Ireland, the UK, Germany, the Netherlands, Australia, Canada, and numerous USA cities. They will be playing for one night only in Dubai!
Wednesday 30th November, will see them take to the du Ultimate Fanzone by McGettigan's stage at Dubai Media City Amphitheatre with entry costing AED 50 per person, fully redeemable on F&B.
Where? du Ultimate Fanzone by McGettigan's stage at Dubai Media City Amphitheatre
When? Wednesday, Nov 30, performance at 9pm
Price? Entry is AED 50 per person, fully redeemable on F&B
Booking? HERE
View this post on Instagram
7. Indulge in Chaat Platter & Chai for two by JLT Lake Side for AED 51
In honour of 51st UAE National Day,  Khau Galli is inviting all chaat lovers across the UAE to indulge in a delicious offer available only from 1st-4th December. Savour a super delicious & tempting Chaat Platter and Chai for only AED 51.
The platter for two includes Sev Puri, Dahi Puri, Pani Puri, Vada Pao, Jhal Muri chaat and Sukha Puri. Sit down by the lakeside at Khau Gali's JLT outlet and gulp down the chat with freshly brewed chai for only AED 51.
When? December 1-4
Timing? All Day
Where? Khau Galli, Lake Level, Cluster T, JLT, Food Courts of Mall of the Emirates and Ibn Battuta Mall
View this post on Instagram
6. Celebrate UAE National Day at Black Tap ALL weekend long!
Spend the long weekend at Black Tap and enjoy an iconic limited edition CrazyShake® inspired by the colours of the UAE flag and a Vimto-licious Shake that will surely take you down memory lane!
Offer:
UAE National Day CrazyShake®
The delicious ingredients include a frosted rim with chocolate and M&Ms topped with a slice of UAE flag-colored cake, whipped cream, a drizzle of strawberry syrup and crushed pistachios on top!
Price? AED 69
Vimto Shake
Inspired by Vimto – an irreplaceable drink of choice deeply rooted in the Khaleeji culture, this shake includes vanilla ice cream, fresh milk, Vimto syrup, whipped cream and a cherry on top!
Price? AED 32
When? Thursday, 1st December to Sunday, 4th December
Where?
Black Tap, Dubai Mall
Black Tap, Mall of the Emirates
Black Tap, Rixos Premium Dubai JBR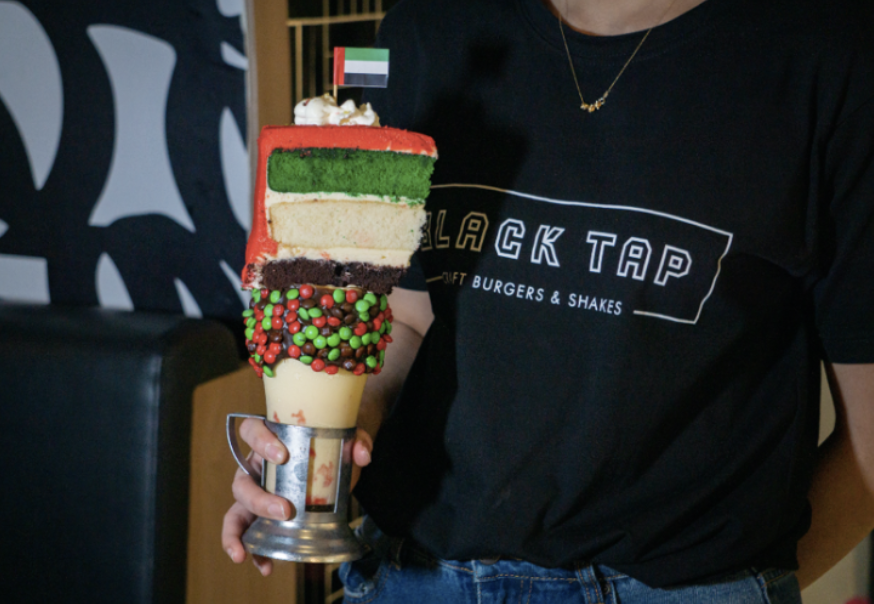 5. Eat All you Can Sushi & Dimsum for AED 51 at Golden Dragon
The deal is available all day until 3rd December.
View this post on Instagram
4. Try the Emirati Fusion Dosa at Yummy Dosa 
On the Occasion of the 51st UAE National Day is all set to launch its newest addition to Emirati fusion Dosa! With the right balance of Za'atar, Oman Chips and Labneh flavours on top of the crunchy Dosa Base, the new Emirati Fusion Dosa is worth every bite.
Price? AED 28
The new Dosa will be available from 1st December onwards across three outlets of Yummy Dosa in Sharjah, Karama and Discovery Gardens.
View this post on Instagram
3. Don't miss out on the "Colours of the UAE" Dimsum Platter at Modern Pan Asian Cuisine restaurant, China Bistro 
This Dimsum platter will feature 9 pieces of Dimsum with colour of the UAE's flag and will be priced at AED 51. 

Non-Veg Dimsums Platter will include Ginger Chicken Jiaozi, Shanghai Chicken Dumplings and Chicken Basil Dumplings.

Veg Dimsums Platter will have Vegetable Basil dumplings, Vegetable Crystal Dumplings and Edamame with Truffle oil.
When? December 1-4
Price? AED 51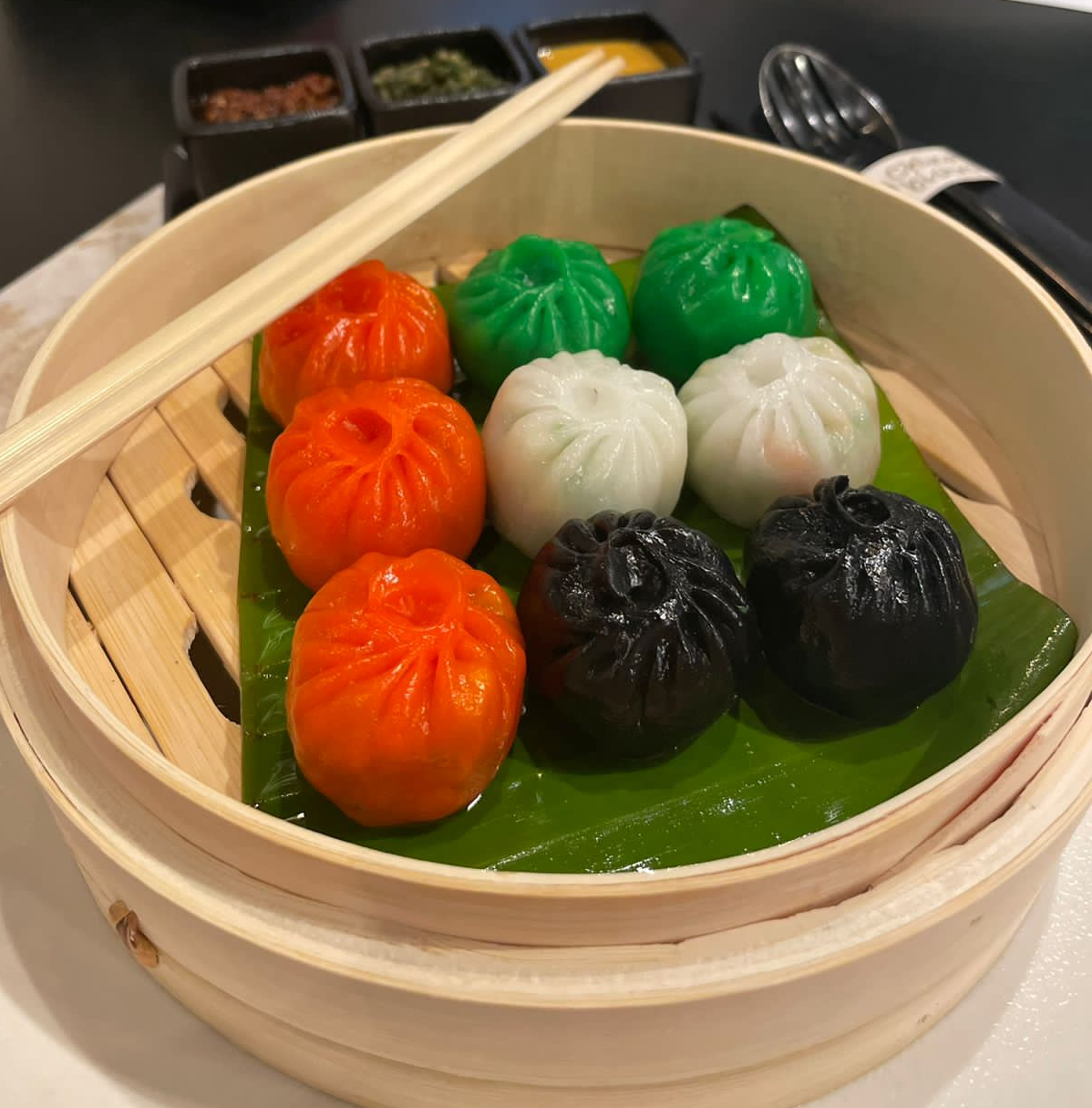 2. One for the kiddos! OliOli® is launching the Family Pass offer just in time for the National Day long weekend
This package has terrific savings for groups of 2+ children – and the same number of adults go free!
Big families are in for a treat at OliOli® with our limited-edition Family Passes. Starting from AED229 for 2 children and making it easier for the whole family to celebrate, kids and adults can create joyful memories in their favourite OliOli® galleries, filled with interactive exhibits, hands-on activities and tonnes of wholesome fun – as well as enjoy the return of a much-loved festive temporary exhibition – Magical Winterland!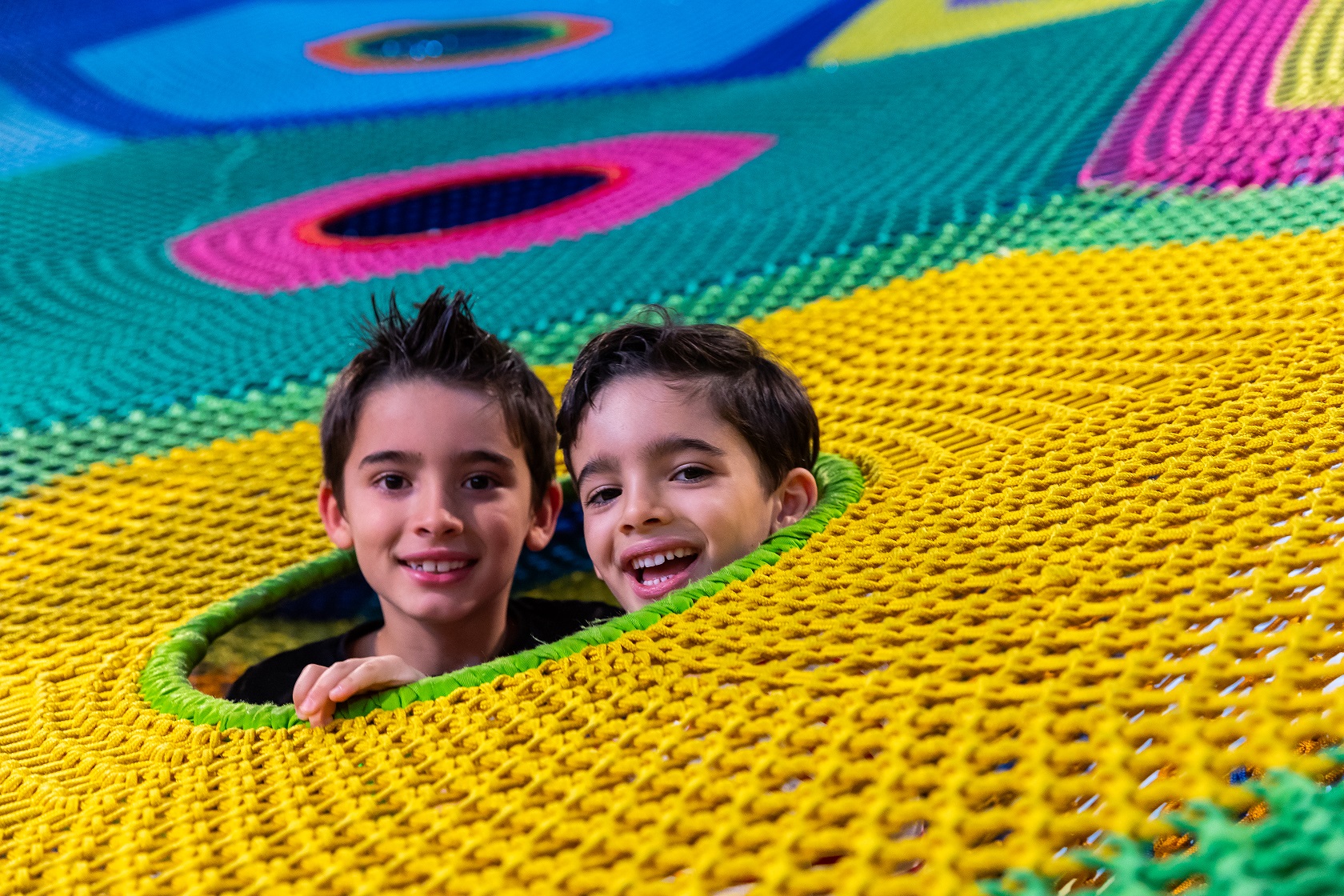 1. Movenpick Resort Al Marjan Island have fabu National Day staycay offers going on
National Day Staycations starting at AED 1100, available on December 1 and 2.
Festive Staycations starting at AED 971 AED, available from December 23-  30.
For more deets call +971 7 246 0000.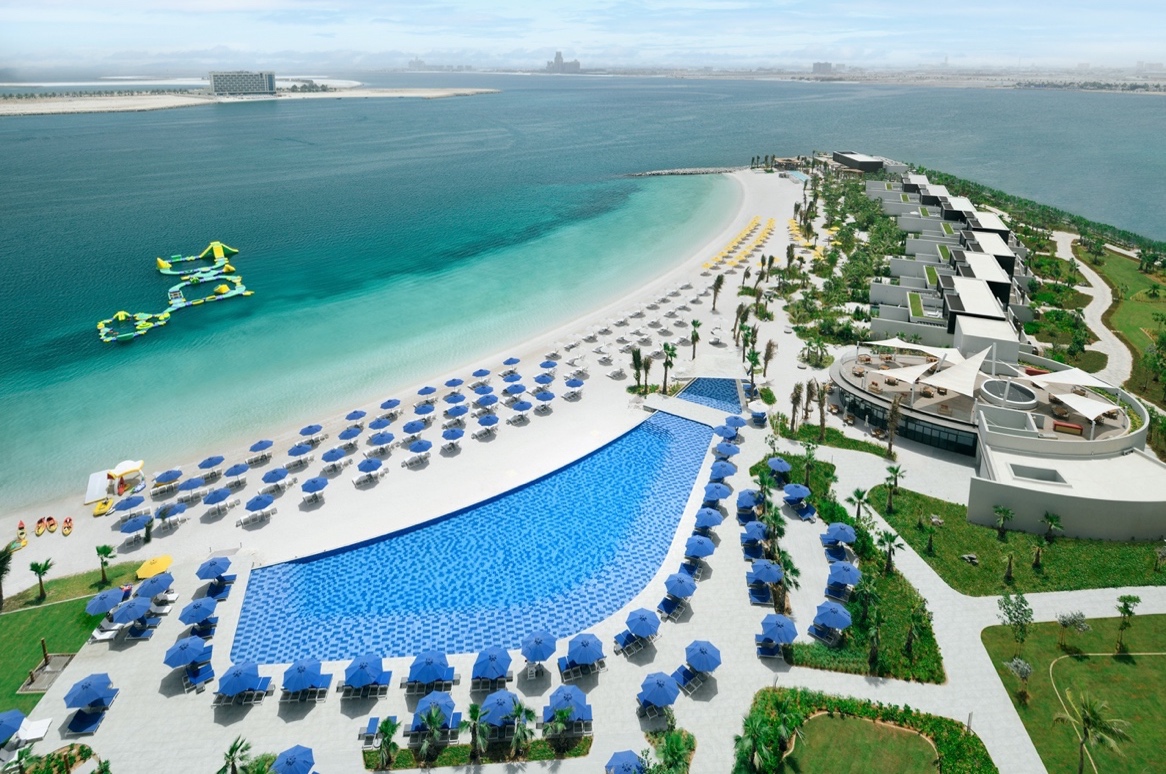 Watch The Lovin Dubai Show: Single Name Passport Entry Rules Clarified
ALSO READ: Sujith Varghese Is The First Person of Determination In A Wheelchair To Became A Personal Trainer In Dubai
Get the latest Dubai news direct to your phone RN! Download The Lovin Dubai app for free RIGHT HERE (App Store) (Play Store) to get the latest trending stories to your phone.