Latest
Dubai's Crown Prince Shares A Gorgeous 'Only In Dubai' Story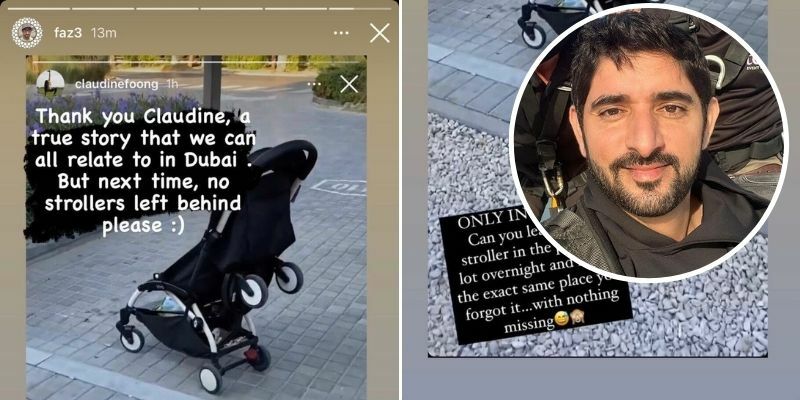 This kind of story is not uncommon in Dubai, but it's always amazing when Dubai royals put fabulous community stories on a pedestal and even respond to citizens.
A woman shared an 'only in Dubai' story to Instagram. Claudine Foong left her baby stroller in a parking lot, when she returned the next day, it was still there. She posted about it saying:
Only in dubai can you leave your baby stroller in a parking lot over night and it's in the exact same place you left it, with nothing missing".
Dubai's Crown Prince shared the story and even responded with a tip
"Thank you Claudine, a true story that we can all relate to in Dubai. But next time, no strollers left behind please"
It's these stories that highlight how incredibly safe this city is
Read next: People Jumped From The 77th Floor Of A Hotel & The Footage Is EPIC!