Latest
What It's Like Behind The Scenes At The Burj Khalifa New Year's Eve Show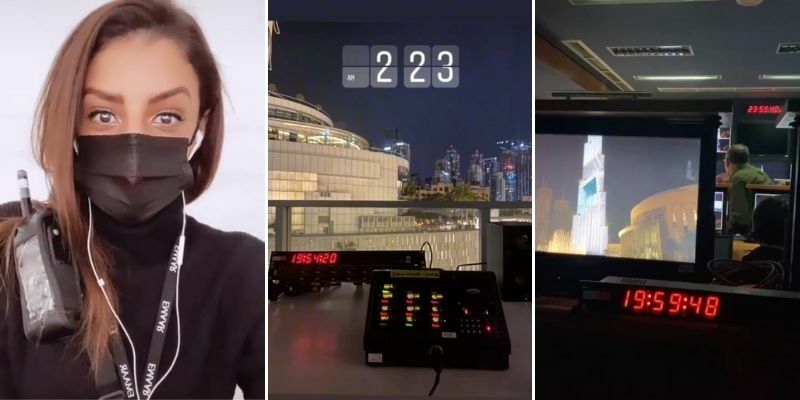 What It's Like Behind The Scenes At The Burj Khalifa New Year's Eve Show
A TikTok creator is sharing her experiences working behind the scenes on the Burj Khalifa New Year's Eve show. Dounya, aka dounyazin is giving us a rare glimpse of the control rooms where the New Year's Eve countdown takes place and the entire show is monitored, and the countdown footage is going viral.
Dounya calls it the most 'stressful and invigorating part of the year', and she even teased some surprises for this year's show, which the team is already gearing up for.
New Year's Eve is a big night of celebration in Dubai, the Burj Khalifa is famous for both its fireworks and laser shows, which draw hundreds of thousands of people from all over the world to Downtown Dubai to witness the stunning display on the world's tallest building.
"The most stressful & invigorating part of the year"
Every year new surprises drop, and
Dounya's

page is teasing something special for this new year show
It's tense work, but someone's gotta do it!
Not just NYE content, she
Dounya also

shared her experience with taking the UAE Arabs to Mars coverage live on the world's tallest building
Dounya

shares a brief snipped of NYE adventures and her account also documents her struggles with chronic illness
Read next: EVERYTHING You Need To Know About Expo 2020 Dubai
It's officially day 2 of Expo 2020 Dubai being open to the public and it's still the number one trending hashtag on Twitter, which ultimately means its THAT big of a deal! We're gonna drop the 101 on EVERYTHING Expo so you know exactly what you're walking into.
What is Expo? What are the pavilions? What are the sub-themes? And the most important question of course, do they really have over 200 restaurants at expo? All your questions will be answered right here!