Community
Dubai Workers Express Their Plight Over Delayed Salary Payments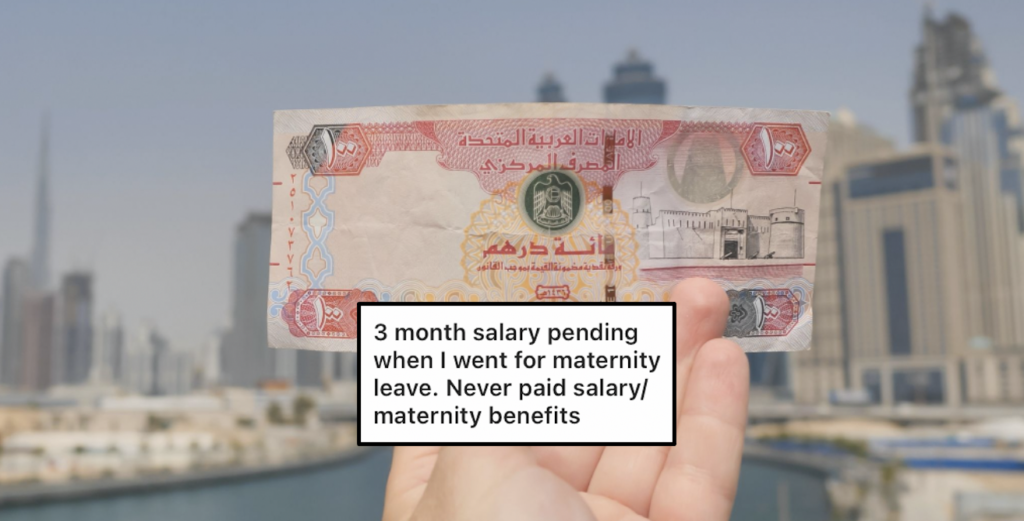 Ever been paid late? You're not alone.
There is a considerate amount of people speaking out against their organisations and employers not paying them their dues on time, not paying the full amount as stated in the employment contract, or withholding employee salaries altogether.
And with that, the Ministry of Human Resources and Emiratisation (MoHRE), are clamping down on wage-evading entities and have issued a warning to all private sector establishments to ensure employee salaries are being paid in full and on time to avoid hefty fines of up to AED50,000.
We have received a number of responses from Dubai workers revealing their financial predicaments due to delayed or withheld salaries for months on end
View this post on Instagram
To file a complaint on the delay or incomplete payment of your salary, you can call the MoHRE helpline on 800-60
Last year, on September 20, 2021, the UAE government issued Federal Decree-Law No. 47 of 2021 on the Standard General Rules of Work in the UAE (the 'New UAE Standard Rules of Work Law'), declaring that both government and private sector employees will have similar working environment and facilities, including;
Equality
Non-discrimination
Models of work
Similar hours of work
Leave and payment
End of service benefits
This new law will come into effect from February 2, 2022.
MoHRE calls upon private sector establishments to abide by wage protection system#WamNews https://t.co/vJ3W3S3x4q pic.twitter.com/amPkvzb5za

— WAM English (@WAMNEWS_ENG) January 10, 2022
Late or unpaid salaries will land wage-evading employers with fines of up to AED50K
According to Ministerial Decree No. 739 of 2016 Concerning the Protection of Wages, all employers registered with MoHRE must subscribe to Wages Protection System (WPS) and pay the wages of their employees through the WPS, as per the due dates.
According to Ministerial Resolution No. 15 of 2017, these fines apply to companies that don't implement the timely payment of wages:

Entry of incorrect data in the WPS for the purposes of evasion or circumvention –
AED5k for each worker and AED50k in case of multiple workers
Failure to pay on due dates – AED1k per employee
Forcing employees to sign fake payslips showing that they received their salaries – AED5k per employee
Late or unpaid salaries
The employer is considered late in paying if the salary is not paid to the employee within 10 days from the due date.
The employer is considered as refusing to pay if the wage is not paid to the employee within one month of the due date.
More info here.