Announcements
UAE Economy Minister Says That The UAE Is "Always In The Eye Of A Storm"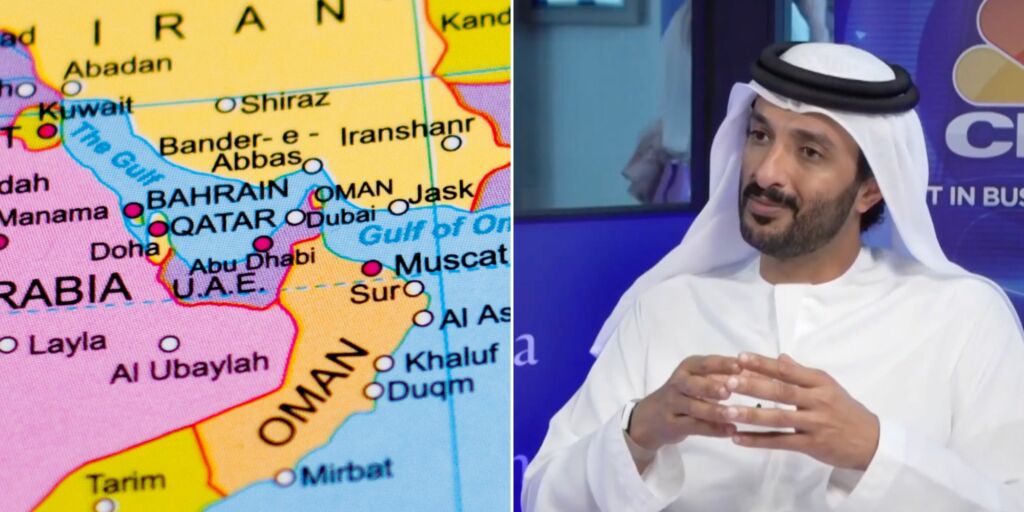 In an interview with CNBC International on Thursday, March 2, H.E. Abdulla Bin Touq Al Marri, the Minister of Economy of the UAE, spoke on the concerns of western governments and reaffirmed that his country abides by the UN sanctions list.
Al-Marri explained how the UAE is positioned in the middle of the world and, by default, always finds itself "in the eye of the storm."
He further elaborated on this by adding that,
There's a lot of challenges happening around us but the agility of our policies, the agility of our law regulations, individual leadership have always set us through these challenges that we see.
Speaking of future plans, Al Marri revealed how the UAE will continue to position itself through global trade
The Economy Minister further clarified that the UAE has processes in place to shift policies in order to align and abide by the decisions imposed by multilateralism organizations.
In other news, the UAE has ranked #10 – in the Global Soft Power Index 2023 report: becoming the first Arab and Middle Eastern country to do ever do so!!
In 2022, the UAE ranked #15 and in only a year, managed to jump five positions, achieving the largest rise among the top ten countries. Ahem, western influence please move aside, it's time to make way for UAE influence.
His Highness Sheikh Mohammed bin Rashid Al Maktoum, Vice President, Prime Minister and Ruler of Dubai, commended the UAE's position as a soft power superpower and validated its distinguished position in the world.
Watch The Lovin Dubai Show: The UAE Is The Best Country In The World For Expats
ALSO READ: Sujith Varghese Is The First Person of Determination In A Wheelchair To Became A Personal Trainer In Dubai
Get the latest Dubai news direct to your phone RN! Download The Lovin Dubai app for free RIGHT HERE (App Store) (Play Store) to get the latest trending stories to your phone.
Subscribe to our Newsletter.
Get the best of your city straight to your inbox.