Latest
The UAE Team Were Held To A Draw VS Lebanon In The 2022 World Cup Qualifier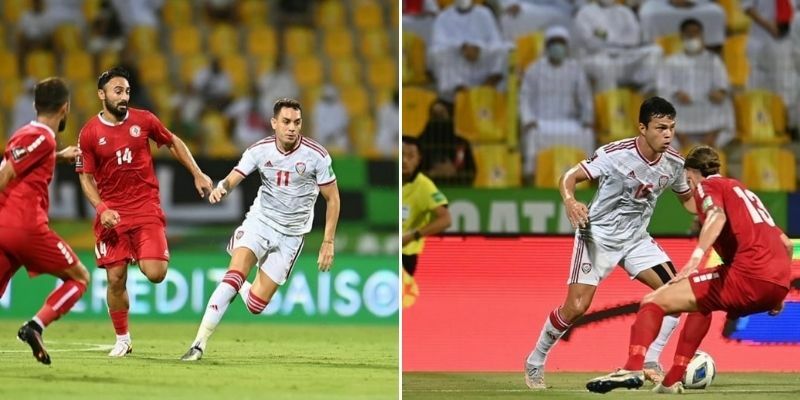 The UAE Team Were Held To A Draw VS Lebanon In The 2022 World Cup Qualifier
The UAE National team were held to a goalless draw to Lebanon on Thursday night.
The team's manager, Bert Van Marwijk was felt remorse for the missed chances that dropped two points in the country's World Cup qualification final-round opener, but added that he 'trusts in the team to bounce back quickly.'
According to The National, the UAE team almost received maximum points at the home game, which took place at the Zabeel Stadium, had Player Ali Mabkhout not missed the many chances in the first half of the match.
Image Credits: Instagram @uaefa
View this post on Instagram
The UAE had qualified for the stage due to their grand win in all FOUR of the final second-round matches in June
View this post on Instagram
What's next: The UAE is set to match against Syria in Amman, Jordan this Tuesday
Manager Bert Van Marwijk also told The National, that the team "have to play 10 games, and this is the first, so we still have nine games." He added that the team "didn't lose and didn't give away chances."
He ended his statements by reinstating his faith and trust in his players in future matches to come.
View this post on Instagram
Listen to the full Lovin Dubai Show podcast below!
READ NEXT: Omani Travellers Were Welcomed In Abu Dhabi With Flowers And Gifts
The land borders between Oman and the UAE reopened on September 1, 2021 as COVID-19 cases have dropped in both countries. Travel by road to and from Oman was restricted since the end of 2019.
The travellers who arrived today were welcomed in the CUTEST way possible!
Abu Dhabi Police welcomed Omani travellers at the borders with flowers and gifts
Read the rest here.