Inspo
Balqees' New Song Created Waves In The UAE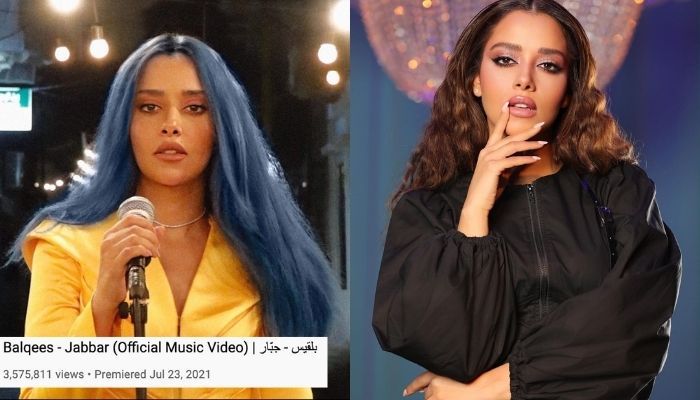 You've been living under a rock if you don't know who this stunner is. Balqees, originally Yemeni, came from an artistic family. Her father Ahmed Fathi was a well-known musician. The singer followed in his footsteps and has been dropping bomb songs over the years that UAE folks LOVE.
The singer released the song and tweeted the news on July 23!
Also Read: 7 Things To Know About Emirati Singer Balqees And How She Became A Household Name
Balqees' song "Jabbar" got nearly a million views in just 24 hours
JABBAR OUT NOWhttps://t.co/ZvflU7gvb6 pic.twitter.com/75CbTsjEXh

— Balqees (@BalqeesFathi) July 23, 2021
Balqees' song "Jabbar" was sung in a Lebanese dialect
Jabbar was trending on Google search engine and honestly it is catchy. Although the singer is originally Yemeni and has the Emirati citizenship, it is noteworthy that she performed the song in a Lebanese dialect which is VERY different than both. The song was written and composed by Ramy El Shafei.
The term Jabbar sort of means Ruthless or Mighty and in the song she talks about she can overcome heartbreaks and she's strong-willed. She might be kind but she's able to forget people who do her wrong.
Balqees gave fans a little BTS from her music video
She captioned the video saying "behind the scenes from Jabbar with choreographer Nour Shami"
The Lovin Daily: UAE Residents In India, Pakistan And Four More Countries Can Finally Come Home