Community
BTS Army Is Going Wild With Giveaways After These Visuals Of Taehyung On Burj Khalifa Went Viral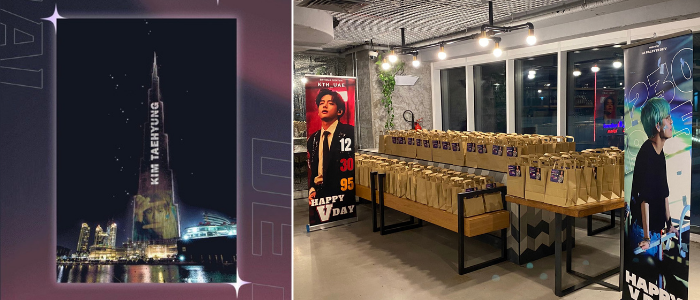 If there's ONE fan following in the world that you can trust to go ALL OUT for their celebrities, it is the BTS Army. And HOW can anyone expect them to be lowkey when it is their very own Kim Taehyung's birthday?
Visuals of Taehyung's THREE-MINUTE birthday ad are going viral
There is no official confirmation on whether these pictures are authentic yet. BUT, this would make Taehyung the second celebrity to get a birthday spot on the iconic building after Bollywood's Shah Rukh Khan.
So I searched a little bit so What I found that Kim Taehyung will be SECOND CELEBRITY after Shahrukh Khan to have his FACE On BURJ KHALIFA for their BIRTHDAY 😱 pic.twitter.com/Elb3EytA2H

— ᴮᴱAsh⁷🍓🧸❄🌷 (@taekookie_ash) December 26, 2020
The viral images show Teahyung's birthday wishes all over the Burj Khalifa
Hello Burj Khalifa😊😊😊💜💜💜

Our next bday support will be released soon🥰@BTS_twt @bts_bighit #KIMTAEHYUNG#VPurPleYou pic.twitter.com/CugC9qTflE

— CHINA Baidu Vbar (@KIMTAEHYUNGBAR_) December 25, 2020
This army comes with GIVEAWAYS
The BTS army did not stop at trending these pictures. They had over 200 giveaways. YEP, for Taehyung's birthday party which, by the way, has its own title – 'La Palette De V'. Gift bags were lined up and how for this big event!
[#VDAY UPDATE] 200x of Taehyung giveaways are already packed! Super excited to see you all for BTS V Birthday "La Palette De V" in Dubai 2020 🇦🇪 pic.twitter.com/sHrEqi21Mo

— KTH DUBAI UAE (@KTH_UAE) December 25, 2020
They weren't going to forget the World's Largest Fountain
The army was also super happy to watch the fountain at The Pointe dance to the tunes of the BTS song 'ON' recently.
Lagian nih prestasi air mancur juga udah di bayar cash ma bts☺️

Lagu "ON" BTS diputar di Air Mancur Terbesar di Dunia di The Pointe, The Palm Jumeirah Dubai💃💃pic.twitter.com/GO6pHp79os

— 🐻🍓Lotus~🌼 (@yoonjinnist_) December 26, 2020
The ultimate fan following
This fan following really is the ultimate one in the world! Earlier this year, there was a massive Jimin takeover across The Dubai Mall as all the billboards lit up with his face or his birthday.
Can't wait to see more of these in 2021. Until then, it's all about Taehyung!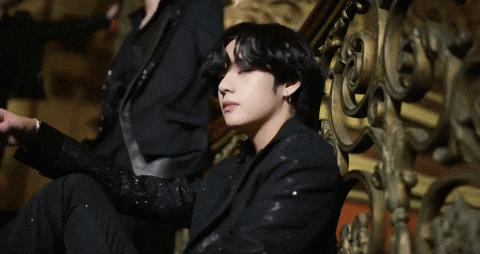 The Lovin Daily: List Of Dubai Clinics Giving Out The Pfizer- BioNTech Vaccine Has Been Revealed