Feature
SOLD! This AED 111 MILLION Palm Mansion Is The Most Expensive Property Of 2021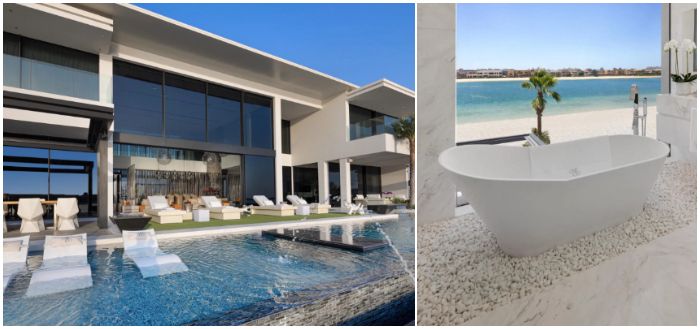 SOLD! This AED111 MILLION Palm Mansion Is The Most Expensive Property Of 2021
We LOVE a pricey villa sale.
Why? 'Cus it lets us look at luxe Dubai properties and pretend for a tiny sec that we might be the ones buying it… Just me?!
Well, just WAIT till you see this place and tell me you DON'T want to live here.
The sale of Dubai's priciest pad was announced by Luxhabitat Sotheby's International Realty (the go-to for OTT pads in Dubai) who listed and sold the property. The pricey accolade goes to a Swiss family from Monaco who will use the home as a luxury rental. In total, they shelled out AED111.25 million for the coveted piece of Palm Jumeirah real estate.
One 100 Palm is a HUGE Palm mansion: It's 14,000 sq ft, 3-floors and complete with 5 spacious VIP bedroom suites
The mansion first made headlines in July for its AED120million price tag, plus the fact that you got a Ferrari and Rolls-Royce Wraith as part of the sales deal
*Note this deal went ahead with the cars.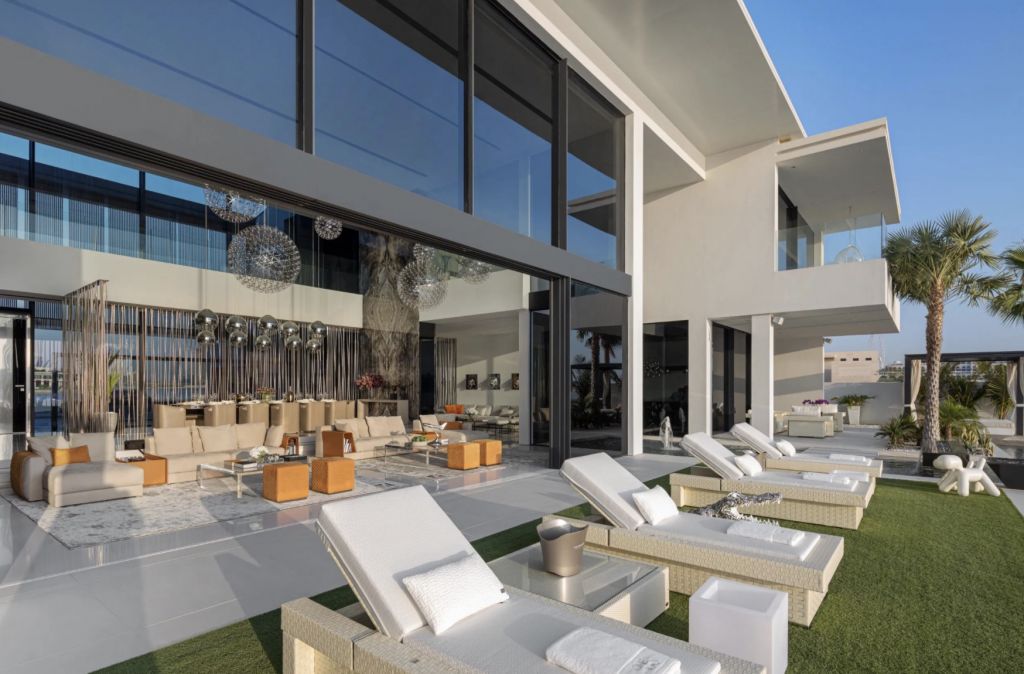 It comes with a state-of-the-art home cinema furnished in Hermes, complete an IMAX screen 4k projector and if that wasn't enough there are popcorn and nachos machines
When can we move in?!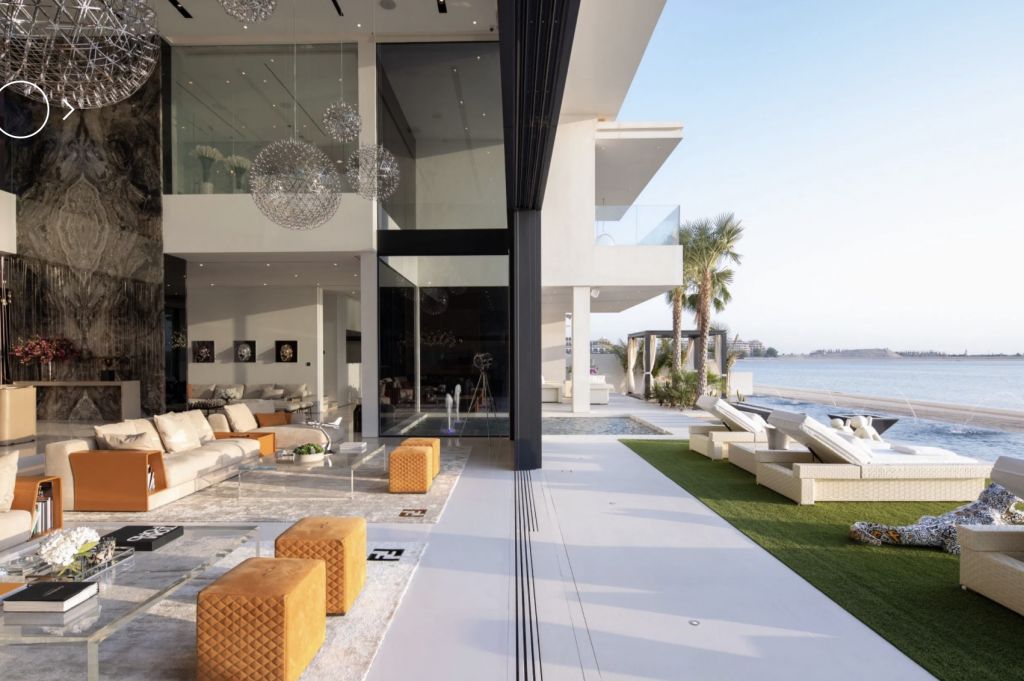 The sweeteners? The villa is furnished by a mix of Bentley, Minotti, Louis Vuitton and Hermes furniture… no less
Never from the rack, these pieces are unique and custom-made, handpicked and sourced from around the world.
There's also indoor and outdoor cinema lounges,  outdoor hydraulic pop-up theatre (not gonna lie, I have NO idea what that is, but I'm still impressed), rooftop outdoor cinema along with an infinity glass Jacuzzi with a pop-up TV. Not too shabby AMIRITE?!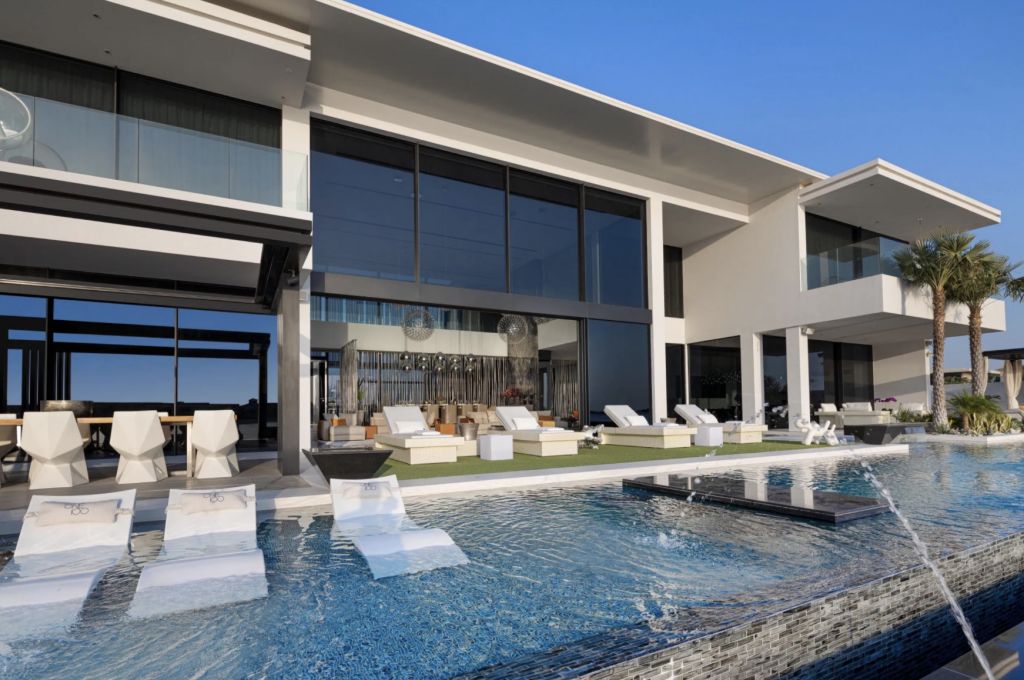 Check out Mo Vlog's tour of this jaw-dropping mansion